Conference App
We are excited to announce MLA's mobile app for the 2016 Annual Meeting and Exhibition in Toronto. The app is available now in the Apple App Store and Google Play.
Download it from the App-Store for iOS or Google Play for Android.
View the app introduction video here!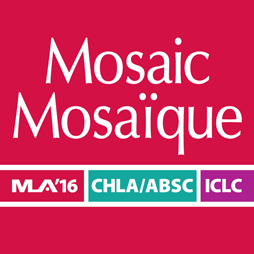 With the app you can:
View a list of other conference attendees who have opted into being listed in the app and message other app users
Create and add to your personal schedule by starring the events you want to attend
(Your schedule created in the online program will automatically populate in the App once you've logged in)
Receive alerts and updates
Draw on presentation slides, highlight text, and take notes
See detailed information on the exhibitors and favorite the ones you want to make sure to visit
View maps of the Expo Hall and Convention Center
Access the available ePosters
Find supplementary information
Make sure you download and install the MLA'16 App before the Meeting, and download any presentations available before each session starts. The app is available for both Apple and Android devices via Apple's App Store and Google Play, respectively. For iOS devices, you will need iOS 7.0 or higher, and for Android devices you will need Android 2.3 or higher.
Once you download and install the app, you will log into your account with your email address and badge id number (found in your confirmation email).
If you have any difficulties, please contact CadmiumCD at support@cadmiumcd.com or call (410) 638-9239. We look forward to seeing you in Toronto!