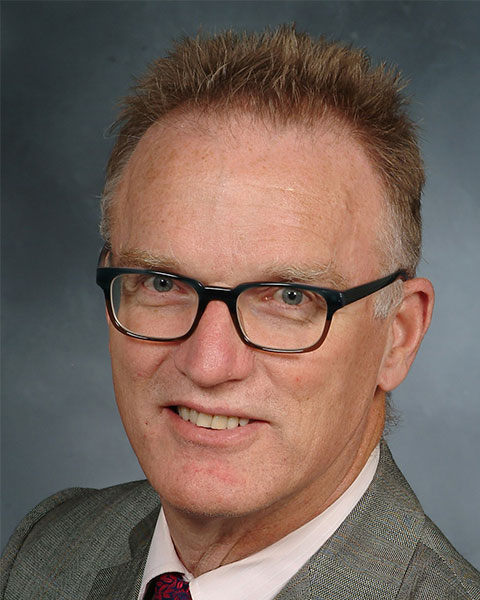 Jonathan Knisely, MD, FASTRO
Weill Cornell Medical College
Disclosure:
Employment
Weill Cornell Medicine: Faculty: Employee

Leadership
ASTRO Annual Meeting Scientific Committee: Member
Biography:
Jonathan P.S. Knisely, MD, FASTRO is the Medical Director at Stich Radiation Oncology of Weill Cornell Medicine and NewYork Presbyterian. He trained in Radiation Oncology at the University of Toronto after completing an Internal Medicine residency at Michael Reese Hospital in Chicago, medical school at the University of Pennsylvania, and completing requirements for undergraduate degrees in Molecular Biophysics and Biochemistry and East Asian Language and Literature (Chinese) at Yale.

For 19 years at Yale he led the CNS radiation oncology program, where he investigated in-vivo glioma hypoxia with the Eppendorf pO2 Histograph, initiated the institution's IMRT program and Gamma Knife radiosurgical programs, and was principal investigator for RTOG at the Yale Cancer Center and for RTOG 0118 (WBRT +/-thalidomide) . He also introduced to radiation oncology the now-ubiquitous mutual information based rigid image registration algorithm for accurately and automatically coregistering 3D datasets.

Afer leaving Yale, he worked for for 5 years for Northwell Health where was the institution's principal investigator for RTOG and evaluated delayed MR imaging after gadolinium administration to increase small metastasis detection and improve brain metastasis radiosurgery planning. He also led Northwell's CNS radiation oncology during a transition to routine use of image-guided radiation therapy for highly conformal and hypofractionated treatments. He also initiated Northwell's Gamma Knife program.

Jonathan Knisely has been at Weill Cornell Medicine for just over a year and leads the CNS radiation oncology and radiosurgery program. He is acutely interested in the potential for intracranial and other radiation treatments to augment a systemic response to checkpoint inhibitors and in developing tools for improving the mapping of gliomas when planning radiotherapy.

When not thinking about brain tumor management, he enjoys beekeeping, gardening, and the company of his wife, Mary Hu, and his sons Ian, Toby, and Gabriel Knisely.
Presentation(s):