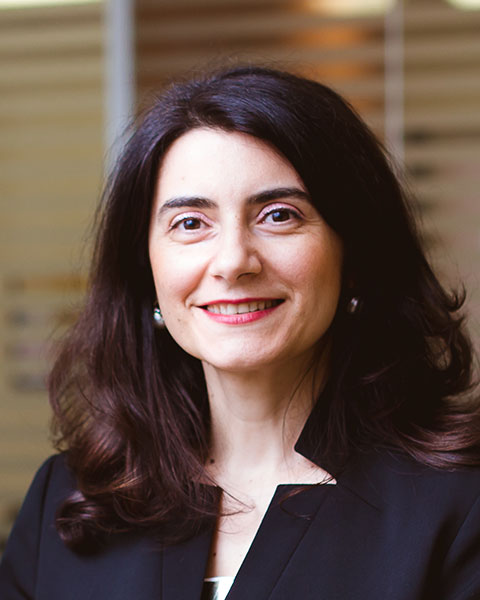 Alina Sturdza, MD
Disclosure:
Leadership
Gynecologic Cancer Site Leader: Site Leader
Biography:
Dr Alina Sturdza is a graduate of the Radiation Medicine Programme of the University of Toronto, Canada and a Fellow of the Royal College of Physicians of Canada.
She completed a fellowship at the Gynaecological Oncology Brachytherapy Department of the Medical University of Vienna (Prof Richard Pötter) through a NCIC grant (2008 – 2009).
Since 2009 is staff in the Radiation Oncology Department of the Medical University of Vienna and since 2015 the Gynaecologic Cancer Site Leader.
She is a member of the Steering Committee of the Gyne Oncology Group in the Comprehensive Cancer Centre Vienna member of the CCC-Fellowship Committee, and a Gyn GEC ESTRO group member.
In June 2018, Dr Sturdza was awarded the Judith Stitt Award of the American Brachytherapy Society for the best gynaecological abstract and in October 2017 the best abstract award of the Austrian Society of Radiation Oncologists
Areas of Interest: definitive radiation treatment of cervical cancer and of recurrences from gynaecological malignancies through image guided brachytherapy. Dr. Sturdza ist local PI for the for numerous studies, including EMBRACE II.

Presentation(s):