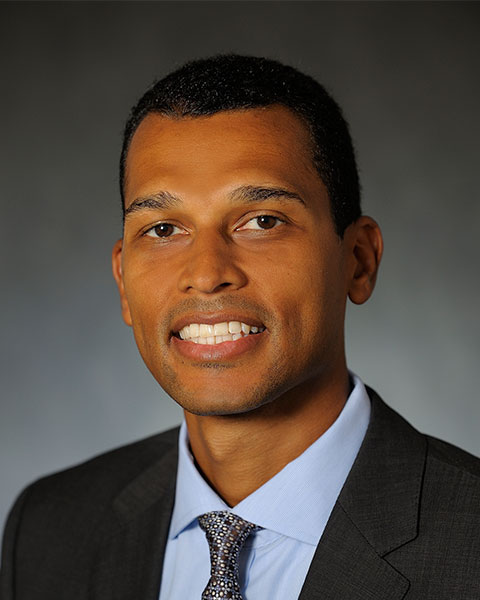 Curtiland Deville, MD
Johns Hopkins University
Disclosure:
Employment
Johns Hopkins University: Assistant Professor: Employee
Biography:
Dr. Curtiland Deville is an Associate Professor in the Department of Radiation Oncology and Molecular Radiation Sciences at Johns Hopkins University School of Medicine. He serves as Clinical Director of Sibley Radiation Oncology, the future site of proton therapy for Johns Hopkins Medicine.

He is a graduate of Brown University's Program in Liberal Medical Education and a past Doris Duke Clinical Research Fellow at the Yale Cancer Center. He completed his transitional year internship in internal medicine at Harbor Hospital Center and residency in radiation oncology at the Hospital of the University of Pennsylvania, where he joined the junior faculty as an Assistant Professor and served as clinical Chief of the Genitourinary and Sarcoma Services in the Department of Radiation Oncology.

Dr. Deville's clinical and research focus is in treating patients with genitourinary malignancies and soft tissue sarcoma. He also has a research interest in physician workforce diversity as a means to addressing health disparities.

He is the current Chair of the American Society for Radiation Oncology (ASTRO) Committee on Health Equity, Diversity and Inclusion (CHEDI). He also serves on the American College of Radiology's Commission for Women and Diversity, and American Society of Clinical Oncology's Health Equity Committee.
Presentation(s):