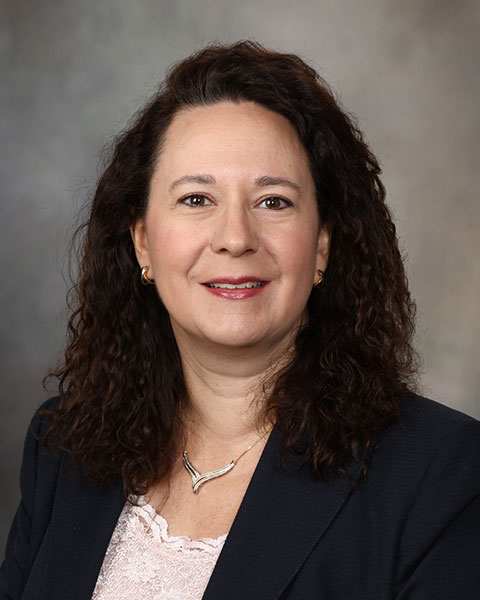 Judy Boughey, MD
Disclosure:
Employment
Mayo Clinic: Mayo Clinic: Employee

Compensation
NCI: Research Grants

Leadership
ASBS: Publications Committee Chair
Biography:
Judy C. Boughey, M.D., is a Professor of Surgery at the Mayo Clinic, is the vice chair for research, medical director of the Clinical Research Office in the Department of Surgery and program director for the Multidisciplinary Breast Surgery Fellowship at Mayo Clinic. Dr. Boughey attended the University of Cambridge where she earned B.A. and M.A. degrees in physiology, and M.B., BChir degree. She completed general surgery residency at the University of South Carolina and fellowship in breast surgical oncology at University of Texas M.D. Anderson Cancer Center.

Dr. Boughey is involved with multiple breast cancer research, including studies on prophylactic mastectomy, sentinel lymph node surgery, neoadjuvant chemotherapy and minimizing axillary surgery after neoadjuvant chemotherapy. Dr. Boughey is a passionate researcher and has led multiple national clinical trials funded by National Cancer Institute; ACOSOG Z1071 evaluating SLN surgery in patients with node positive breast cancer treated with neoadjuvant chemotherapy, ACOSOG Z11102 evaluating breast conservation in women with multiple ipsilateral breast tumors and ALLIANCE A11202 comparing axillary dissection to axillary radiation for patients with node positive disease after neoadjuvant chemotherapy.

Dr Boughey is author of over 220 peer-reviewed papers as well as 16 book chapters. She was chair of the Publications Committee for the American Society of Breast Surgeons (2012-2018). Dr Boughey sat on the Breast Oncology Local Disease (BOLD) Task Force of the NCI Breast Cancer Steering Committee (BCSC) from 2012 to 2016. She is chair of the Education Committee for the American College of Surgeons Clinical Research Program and on the program committee of ASCO. She is associate section editor of Annals of Surgical Oncology. She is on the Board of Directors of the American Society of Breast Surgeons.

Presentation(s):