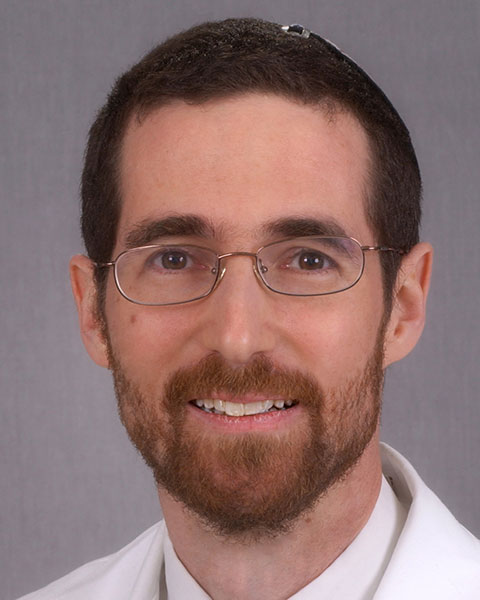 Yaacov Lawrence, MD, MRCP
Biography:
Dr Lawrence is a clinician scientist dedicate to furthering understanding in radiation biology and improving outcomes in cancer patients. He has authored numerous papers on combining ionizing radiation with targeted agents. More recently his lab has focused on understanding the crosstalk between the radiation response and metabolic pathways. A particular strength of Dr Lawrence is the translation of laboratory findings into the clinic, he is first author of "NCI–RTOG Translational Program Strategic Guidelines for the Early-Stage Development of Radiosensitizers" published in JNCI, and has led several clinical trials. Dr Lawrence is an active member of the American Society for Radiation Oncology (ASTRO), and the local PI for NRG-RTOG clinical trials. He is a previous recipient of the ASCO Young Investigator Award. Dr Lawrence has received funding from the Israel Cancer Association, European Union FP7 program, NATO, and the Rosetree's foundation. Dr Lawrence is overall PI of an international clinical trial testing celiac plexus radiosurgery, funded by 'Gateway for Cancer Research'.
Dr Lawrence's clinical interests are radiation oncology as applied to the gastro-intestinal tract. He has investigated age-related-toxicity in rectal cancer (https://doi.org/10.1016/j.ijrobp.2014.05.1253), and is the PI of a recently completed Phase I clinical trial of neoadjuvant Selinexor combined with chemoradiation in rectal cancer NCT02137356 that will be presented at the ASTRO 2018 Annual meeting.

Presentation(s):