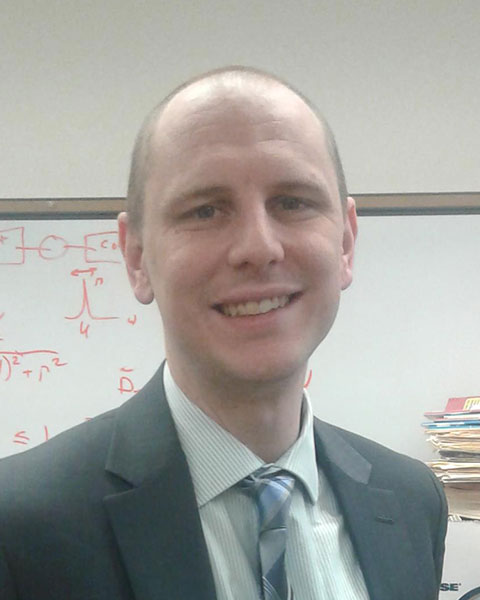 Bradley Nartowt, PhD
Biography:
Bradley Joseph Nartowt was born in Worcester, MA, and grew up in Oxford, MA. He attended St. Peter-Marian Jr./Sr. High School in Worcester, MA, where he participated in football, track-and-field, and cross country. He was awarded the Gilrein Family Memorial Scholarship on graduation.

During his undergraduate program at Franciscan University of Steubenville, in Steubenville, OH, Bradley earned repeated placement on the Dean's List, and in June of 2006 received his Bachelor of Science with honors in Mathematical Science, with minors in chemistry and engineering science. After working in a metallography lab and operating furnaces while taking graduate classes for a year, he was then invited into the graduate program in materials science and engineering at the University of Florida, where he received his Master of Science in December of 2008. He then became a graduate researcher and teacher at the University of Minnesota, Duluth, from 2009 to 2011, earning a Master of Science in physics in May of 2011.

Bradley returned to the University of Florida in August of 2011 to begin a PhD in physics. During this program, he researched the thermoelectric effect, and invented a method at the proof-of-concept level to access the nonlinear regime of a thermoelectric device.

Bradley currently is a postdoctoral associate for Yale University using machine-learning methods to predict risk of and determine factors causing colorectal cancer, as well as simulating delivery of therapeutic radiation to tumors.
Presentation(s):