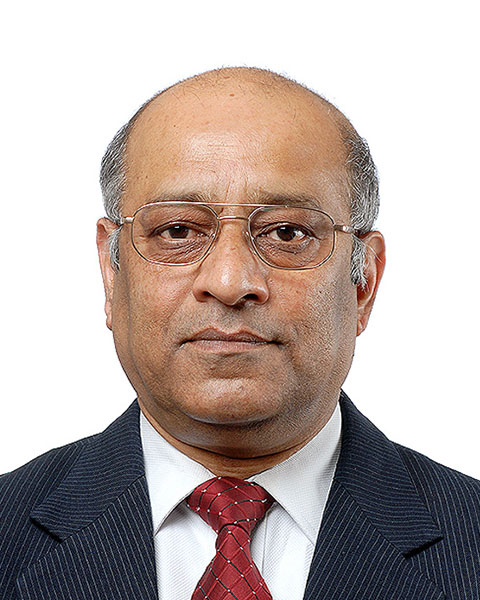 Niloy Datta, MD
Biography:
Prof. Niloy Ranjan Datta, MD, DNB, CCST Senior Consultant, Radiation Oncology and Head, Radiation Oncology Research Program, Kantonsspital Aarau, Aarau, Switzerland is involved in the field of radiation oncology for the past 36 years.

Prior to his joining at the present position in 2012, he was the Professor and Head of Department of Radiation Oncology at premier tertiary care teaching, training and research institutions in India (SGPGIMS, Lucknow and RGCRI, Delhi). He was also a Consultant to the Programme of Action for Cancer Therapy (PACT) of the International Atomic Energy Agency (IAEA), Vienna and had contributed to setting up radiation oncology centers in various developing countries of Asia and Africa. This involved utilizing teleradiotherapy network to provide a cost effective radiation oncology setup for clinical, teaching and training in developing countries. He has also actively participated in various training programs conducted by the Applied Radiobiology and Radiotherapy (ARBR) Section of the IAEA and was consultant for framing the "IAEA Syllabus for the Education and Training of Radiation Oncologist". He was also a member of the Task force and Technical Advisory Committee of the Ministry of Health and Family Welfare, Govt. of India for planning and development of radiotherapy services in India for the XIth five-year plan (2007-2011) under the National Cancer Control Programme (NCCP).

His primary sites of interest have been cervix, head and neck, prostate and breast cancers. He is also active in clinical hyperthermia research, meta-analysis, and radiotherapy infrastructure and human resources in low-middle income group countries. He has contributed more than 150 full length articles in various peer reviewed journals and has been invited for orations / invited lectures at various national and international conferences. A number of national and international awards have been bestowed on him for his contributions in research and training in radiation oncology.

Presentation(s):