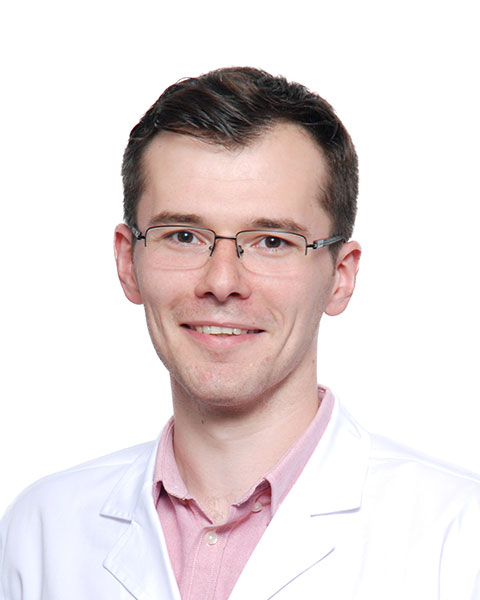 Daniel Portik, MD
Biography:
Daniel Portik, MD, Radiation Oncology Resident, Prof. Dr. Ion Chiricuta Institute of Oncology, Cluj-Napoca, Romania

I have completed my medical training in 2015 at the University of Medicine and Pharmacy of Targu Mures, Transylvania, Romania. During my student years I was an active member of the Romanian Students' Surgical Society as a volunteer. Likewise, I had the honour of participating on several exchanges abroad - Indonesia, Denmark, Hungary and Sweden. On one of these trips I discovered radiation oncology and the multidisciplinary world of oncological care. This lead me to a residency in Radiation Oncology, so with the start of 2016 I joined the Prof. Dr. 'Ion Chiricuta' Institute of Oncology as an in-training radiation oncologist. During my residency so far I have managed patients with H&N, gynecological, breast, lung, GI cancers and sarcomas. I have actively sought out to complement my training with participation on national and international radiation oncology courses, workshops, conferences. Since October 1st 2018 I have started my doctoral studies, with a focus on the combination of radiotherapy and immunotherapy.

I have an interest in constantly upgrading my skills, whether that is bridging the gap from 3D-CRT to IMRT or the implementation of new techniques such as SBRT and SRS.

I am a member of: ESTRO, ASTRO, ESMO, ASCO.
Presentation(s):