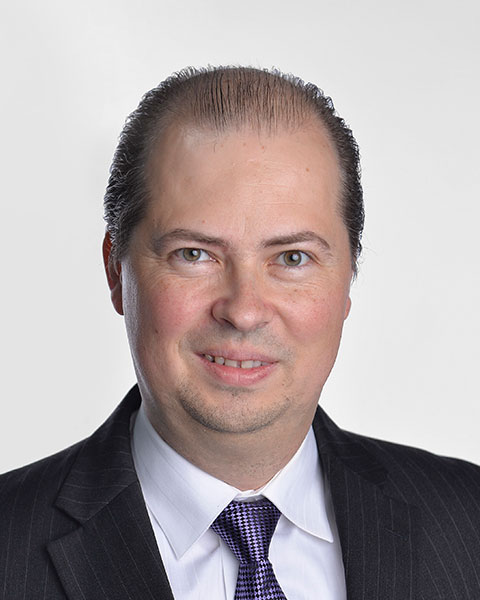 Anatoly Nikolaev, MD, PhD
Disclosure:
No relationships to disclose.
Biography:
Anatoly "Tony" Nikolaev, M.D., Ph.D., is currently a Holman Pathway resident at the Department of Radiation Oncology, University of Alabama at Birmingham. Prior to joining UAB, he completed a PhD thesis at Columbia University (New York), investigating the mechanisms of p53 tumor suppressor inactivation in human cancers. He subsequently completed a post-doctoral fellowship with the President of Stanford University, Dr. Marc Tessier-Lavigne (Palo Alto, CA), focusing on mechanisms of cell death and tumor angiogenesis. To gain a firsthand experience in the discovery and development of targeted cancer therapeutics, Tony joined a biotech giant Genentech (San Francisco, CA) as a principal investigator and lab scientist. While at Genentech, Tony had an opportunity to directly contribute to the pipeline cancer drug development projects, culminating in phase 1-2 clinical trials. While at UAB, Tony identified a Holman Pathway research mentor, Dr. Eddy Yang, M.D., Ph.D., a world renowned expert in the area of DNA damage response and repair, and received an intramural UAB pilot grant for computational approaches to discovery of mutant p53 reactivating drugs as targeted radio-sensitizing agents.
Presentation(s):