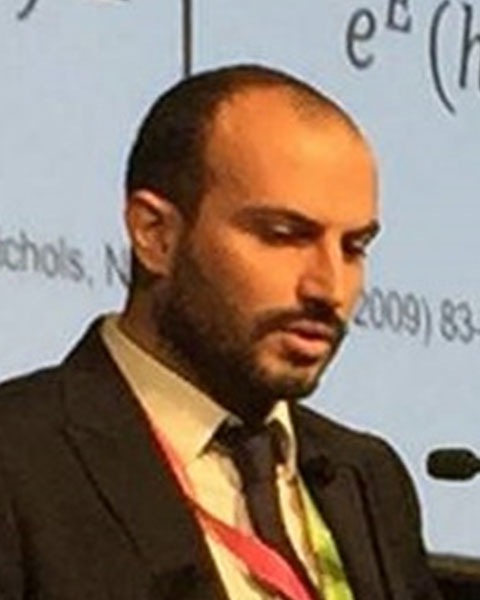 Giuseppe Palma, PhD
National Council of Research (Institute of Biostructures and Bioimaging)
Disclosure:
No relationships to disclose.
Biography:
Giuseppe Palma was born in Galatina, Italy, in 1982.
He obtained the B.Sc. degree in Physics cum laude (2003) and the M.Sc. degree in Theoretical Physics cum laude (2005) at the University of Pisa. He obtained the Diploma in Sciences cum laude (2005) and the Ph.D. in Physics cum laude (2010) at the Scuola Normale Superiore of Pisa with his studies on Gamma-Ray Bursts and high Lorentz-factor astrophysical flows. He was visiting student at the École Normale Supérieure of Paris (2004) and at the University of Colorado at Boulder (2007).
From 2008 to 2010 he joined the MRI Sequence Development section of a ministerial research project.
From 2010 to 2011 he worked for Esaote S.p.A. in the R&D division as MRI Sequence Designer.
From 2011 he is Researcher at the Institute of Biostructures and Bioimaging of the Italian National Research Council.
In 2014 he contributed to first unveil the text of two cyphered missives of the Renaissance duchess Lucrezia Borgia.
He is member of the European Society for Radiotherapy and Oncology, of the American Society for Radiation Oncology, and of the Italian National Institute for Nuclear Physics.
His main research interests include radiation therapy toxicity modeling, quantitative imaging, image processing and analysis.
Presentation(s):