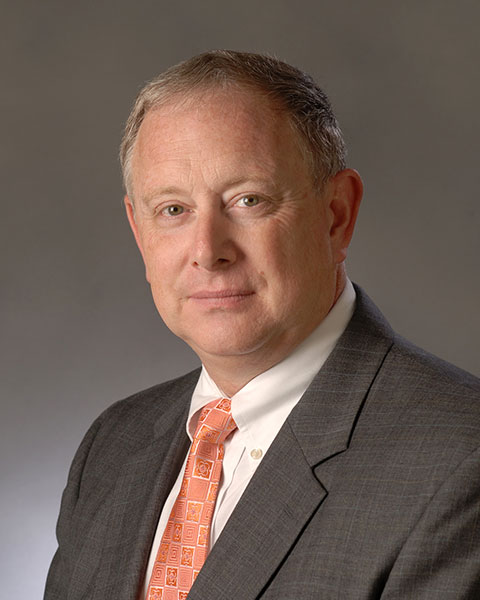 Peter Johnstone, MD, FASTRO
Moffitt Cancer Center
Disclosure:
Employment
Moffit Cancer Center: Senior Member and Vice Chair: Employee
Biography:
Peter Johnstone is a Senior Member of Moffitt Cancer Center and Professor of Oncologic Sciences at the University of South Florida.was born in Burlingame, California, and raised in Gresham, Oregon. He entered the United States Naval Academy in 1975, graduating in 1979 and accepting orders to USS INGERSOLL (DD-990). He was assigned in 1982 to the Pentagon staff and invited to join the Personal Staff of the Secretary of the Navy in 1983. He completed a Master of Arts degree in Communication from the University of Oklahoma in 1985.
He entered the Uniformed Services University of the Health Sciences in the summer of 1985, and received his M.D. degree four years later. A transitional Internship was completed at the National Naval Medical Center in Bethesda, MD, followed by Residency in Radiation Oncology at the National Cancer Institute, National Institutes of Health. Reporting to Naval Medical Center, San Diego in mid-1993, he served as Chief of the Radiation Oncology service between 1996 and 2001..
Retiring in 2003, he was recruited as a Georgia Cancer Coalition Distinguished Cancer Scholar, accepting a position as Professor of Radiation Oncology and Hematology/Oncology at Emory University. In August, 2007, Dr. Johnstone was named Chair and William A. Mitchell Professor of Radiation Oncology at Indiana University (IU); he served in that position until late 2013, when he accepted the position of Vice Chair of the Radiation Oncology Department at Moffitt Cancer Center. His duties in Tampa began on 2 September, 2014.
Dr. Johnstone was named a Fellow of the American College of Radiology in 2006, and of the American Society for Radiation Oncology in 2017. He served on the ACR Board of Chancellors from 2011 – 2017, as President of the American Radium Society in 2010, and as President of the Society for Integrative Oncology in 2007.


Presentation(s):