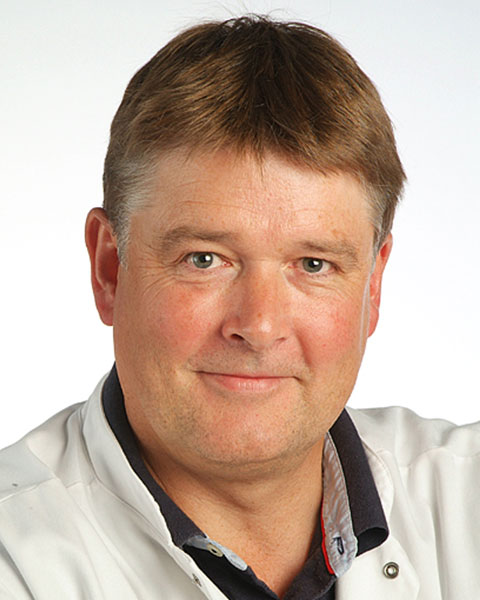 Cai Grau, MD, PhD
Disclosure:
Employment
Aarhus University Hospital: Professor: Employee

Leadership
DCCC Radiotherapy: Danish Comprehensive Cancer Center; ESTRO: European Particle Therapy Network, Health Economics in Radiation Oncology Task Force
Biography:
Professor Cai Grau was born in 1958 in Denmark. He is Professor in Radiation Oncology at the Institute of Clinical Medicine at Aarhus University and heading the interdisciplinary radiotherapy research at the Department of Oncology and the Danish Center for Particle Therapy at Aarhus University Hospital in Aarhus, Denmark. He is also director of the Danish National Center for Interventional Research in Radiation Oncology (CIRRO) and chairman of the Scientific Committee of the Danish Comprehensive Cancer Center (DCCC).

Professor Grau received his MD in 1987 and defended his DMSc in 1994 at Aarhus University. His main area of interest is research in head and neck oncology, high precision and proton radiotherapy, and health economics in radiation oncology.

Professor Grau is active in several national and international research collaborative groups, including the Danish Head and Neck Cancer Group (DAHANCA), EORTC, IAEA, and is currently chairing the ESTRO task force on Health Economics in Radiation Oncology (HERO) and the European Particle Therapy Network (EPTN).
Professor Grau has served as the president of the Danish Society for Clinical Oncology, the Danish Society for Head and Neck Oncology and Scandinavian Society for Head and Neck Oncology. He was secretary and member of the board of ESTRO from 2007-2011 and member of Danish Medical Research Council 2008-2013 and chairman of the Scientific Committee of the Danish Cancer Society.
He has been the supervisor of 15 completed and 4 ongoing Ph.D. and DMSc studies within radiotherapy, medical physics and head and neck oncology. He has published 203 scientific publications.

Presentation(s):