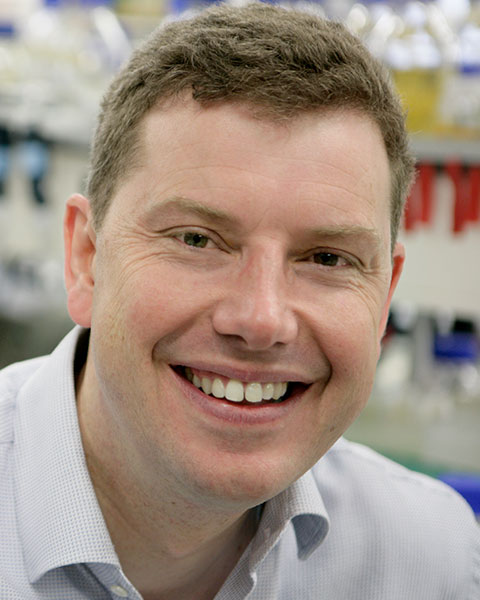 Timothy Illidge, MD, PhD, FRCP, FRCR, FRCPath
Disclosure:
No relationships to disclose.
Biography:
Dr Illidge is currently Head of Division of Cancer Sciences at the University of Manchester, part of the Manchester Cancer Research Centre (MCRC) and Manchester Academic Health Sciences Centre. He completed his undergraduate degrees in London with a BSc in Biochemistry, and medicine (MB BS) based at Guy's Hospital. He gained MRCP (1993) and trained in clinical oncology in Southampton gaining FRCR in 1997. A Cancer Research Campaign clinical training fellowship led to a PhD in radiotherapy and immunotherapy combinations at University of Southampton in 1994 and the award of Young British Oncological Association researcher of the year (1997) followed by Senior Fulbright and Winston Churchill fellowships in 1998 to work at Stanford University, California. In 1999 he returned to the UK as a CRUK Senior Clinical Research Fellow and senior lecturer at University of Southampton. In 2004 he was appointed Professor of Targeted Therapy and Oncology at University of Manchester and leads a translational research group, focusing on radiotherapy and immunotherapy combinations funded by a CRUK programme grant. He was awarded the cancer researcher of the year by university of Manchester in 2012, and subsequently the researcher of the year for the Faculty of medical and Life sciences in 2013. In 2010 was awarded FRCPath for his contributions to haematological malignancies. He chaired the UK NCRI Clinical and Translational radiotherapy group from 2010-2013. He led the Radiotherapy Related Research group of the MCRC from 2007-2016, overseeing the substantial development of academic radiotherapy at the university of Manchester based at the Christie Hospital. In 2018 he was awared the Royal College of Radiologist's Gold medal for exceptional contribution to clinical oncology.
Presentation(s):