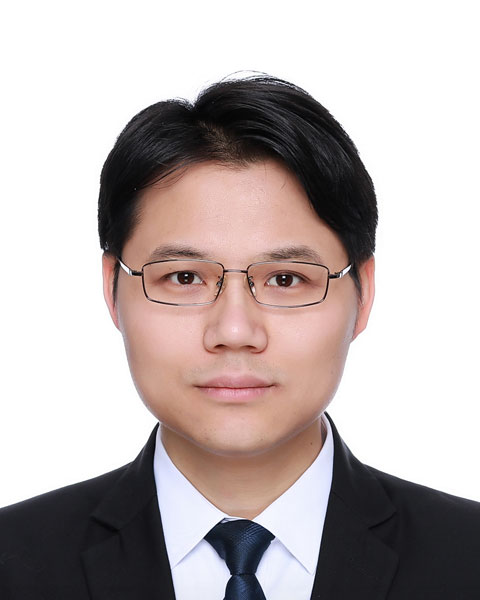 Cheng Kong, n/a, MD
Biography:
Name: Kong Cheng
Gender: Male
Date of Birth: Sep 9th, 1981
Business Address: Xuanwu district, Baiziting 42#, Jiangsu Cancer hospital, Nanjing, China
E-mail: feelsolonely@126.com


Education

09, 2004 – 06, 2006 Nanjing University, Nanjing, P.R. China
Degree and Major M.Sc. / clinical medicine
Thesis Topic/Research Focus the association of Gastrin/gastrin receptor and HCC / We investigated the expression of gastrin/CCK2 receptor in liver cancer, the growth stimulatory effect of the interaction of gastrin and receptor for HCC cell lines, and the correlation between receptor expression and pathologic index.

09, 1999 – 06, 2004 Nanjing University, Nanjing, P.R. China
Degree and Major B.Sc. / clinical medicine

Work Experience

Dec, 2006 – Today Employer Jiangsu cancer hospital
Location Xuanwu district, baiziting 42#, Nanjing, China
Position or Title associate chief physician
Duties radiotherapy


Publications
(1) Cheng Kong, Xiang-zhi Zhu, Tsair-Fwu Lee, Ping-bo Feng, Jian-hua Xu, Pu-dong Qian, Lan-fang Zhang, Xia He, Sheng-fu Huang* & Yi-qin Zhang. LASSO-based NTCP model for radiation-induced temporal lobe injury developing after intensity-modulated radiotherapy of nasopharyngeal carcinoma. Sci. Rep. 6, 26378; doi:10.1038/srep26378 (2016).
(2) Kong C, Guo WJ, Xu JH, He X*. A new index comparable to BED for evaluating the biological efficacy of hypofractionated radiotherapy schemes on early stage non-small cell lung cancer: analysis of data from the literature. Lung Cancer. 2014, 84(1):7-12.
(3) Lu JC, Kong C, Tao H. Radiotherapy with or without concurrent chemotherapy for lymph node recurrence after radical surgery of thoracic esophageal squamous cell carcinoma. Int J Radiat Oncol Biol Phys. 2010, 78(3):710-4.
(4) Xu J, He X, Cheng K, et al. Concurrent chemoradiotherapy with nedaplatin plus paclitaxel or fluorouracil for locoregionally advanced nasopharyngeal carcinoma: Survival and toxicity. Head Neck. 2014, 36(10):1474-80.
Presentation(s):