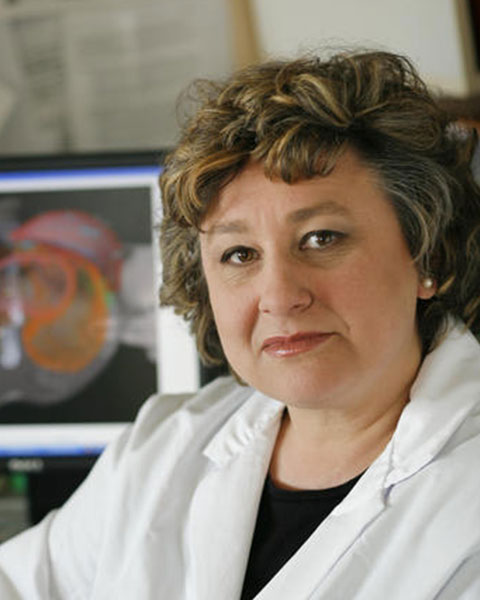 Youlia Kirova, MD
Biography:
Youlia M. Kirova, M.D.
Head of Breast Cancer Research and Treatment and Hematological Malignancies in the Department of Radiation Oncology , Institut Curie, Paris, France
"HDR": Professor of Radiotherapy, Radiobiology, Radio pathology, Paris V
Teacher in ESO, ESTRO, ESSO courses
Member of ILROG (International Lymphoma Radiation Oncology Group) Steering Committee
Vice president of FROG (FRancilian Oncogeriatric Group)
Member of SIOG Radiotherapy Task Force
Member of ILROG Steering Committee,
Member of EORTC Radiotherapy, Breast and Hematological Groups as well as the Radiation Oncology Group
Member of SIOG Radiotherapy Task Force
Vice president FROG (Francilian Oncogeriatric Group)
Member of WJR, EJSO, ITO Editorial Committees
Member of: SFRO, SFSPM, ASTRO, ESTRO, EORTC, EUSOMA, FROG

Dr Kirova is involved in the treatment of breast cancer patients and haematological malignancies and is an author of numerous publications in International and French Journals. Member of International societies, she is involved in the educational and research collaborative projects.

Presentation(s):