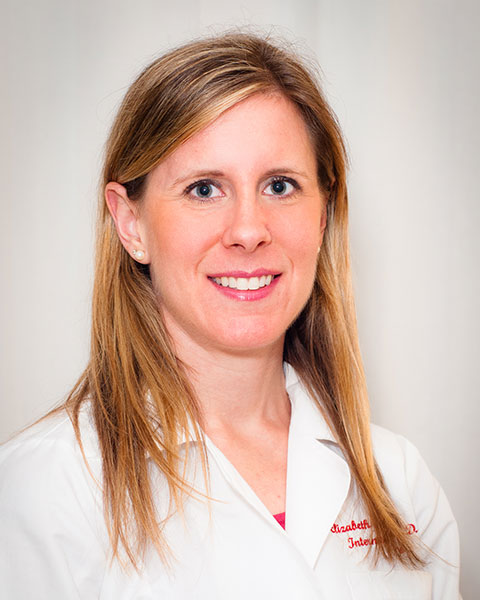 Elizabeth Nichols, MD
Disclosure:
No relationships to disclose.
Biography:
Dr. Elizabeth Nichols is a board certified radiation oncologist. She completed her residency in radiation oncology in 2013 as well an internship in internal medicine in 2008, both from the University of Maryland. She graduated and received her MD from the University Of Maryland School Of Medicine in 2008 and received her Bachelor of Science from Duke University in 2004.

Dr. Nichols is currently an Assistant Professor at the University Of Maryland Medical Center in the Department of Radiation Oncology and also serves as the Clinical Director. Her clinical practice focuses on treating patients with breast and gynecologic malignancies. She also participates in the "Core Mentoring Program" with the School of Medicine and teaches in the "Introduction to Clinical Medicine I" class for first year students.

Her research interests focus on the use of the GammaPodTM in the treatment of early stage breast cancers; the use of pre-operative partial breast irradiation in the treatment of early stage breast cancers; and the use of proton therapy in the management of breast cancers. Dr. Nichols also performs clinical research on a variety of gynecologic malignancies including the use of radiation therapy in the management of uterine carcinosarcoma.
Dr. Nichols has nearly 15 publications including 7 as first author as well as 3 book chapters, 2 as first author.

Presentation(s):
Tuesday, October 23
11:07 AM – 11:29 AM