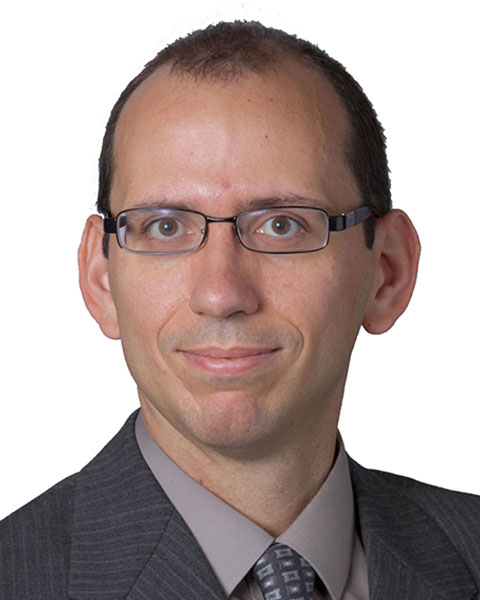 Eric Mellon, MD, PhD
Disclosure:
Employment
University of Miami: Assistant Professor of Radiation Oncology: Employee

Compensation
ViewRay: Travel Expenses

Leadership
Neurologic Cancer Site Disease Group of the University of Miami Sylvester Cancer Center: Co-leader
Biography:
Eric A. Mellon, MD, PhD is an Assistant Professor of the Departments of Radiation Oncology and Bioengineering at the University of Miami, Sylvester Comprehensive Cancer Center, Miller School of Medicine. He is a board certified radiation oncologist and graduate of the Physician Scientist Training Program of the University of Pennsylvania where he earned his PhD in MRI Physics.

Dr. Mellon has published over forty peer-reviewed articles on emerging MRI techniques for cancer and clinical radiation oncology--mostly in brain and pancreatic cancers. Clinically, he specializes in radiotherapy for tumors of the central nervous sytem and GI tract and serves as co-leader of the neurologic cancer site disease group at the Sylvester Cancer Center. He is principal investigator and co-investigator on two NIH-funded trials for magnetic resonance spectroscopy guided radiotherapy of glioblastoma and assessment of response to therapy for brain metastases. His current basic research interests utilize MRI to probe the tumor microenvironment during therapy, giving information beyond just tumor size to evaluate early treatment response.

For the 2018 ASTRO conference Dr. Mellon is co-moderator of a panel titled "Burnout and Work-Life Balance in Radiation Oncology." He finds balance as a certified Scuba Divemaster, an active kiteboarder, and for vacations in the mountains for snow skiing, hiking, and camping.
Presentation(s):