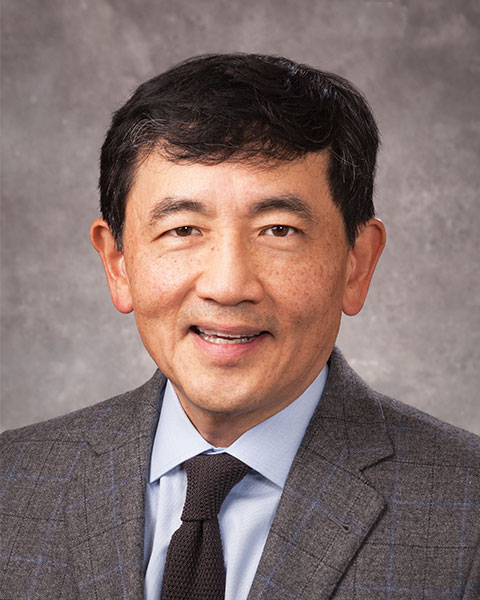 Stephen Y. Nakada
University of Wisconsin-Madison
Dr. Nakada is certified by the American Board of Urology. He is an internationally renowned expert in urinary stones disease(urolithiasis) and minimally invasive urology. In 1997, he performed and reported the first hand-assisted laparoscopic nephrectomy, in the United States, using a sleeve. In 2001, he was named Chairman of Urology and the first David T. Uehling Chair and Professor of Urology.

In 2003, Dr. Nakada became the 15th Dornier/A.F.U.D. Award Winner for Innovative Research in Urology. He was the 2004 recipient of the Gold Cystoscope Award from the American Urological Association. Dr. Nakada has served on both the Staghorn Stone Guidelines Committee and the Distal Stones Guidelines Panel of the American Urological Association. He is listed in Best Doctors in America, Castle Connelly's Top Doctors, and Madison Magazine's Top Docs.

Dr. Nakada has authored or coauthored over 250 scientfic articles and 50 book chapters, and he has edited 10 textbooks. He has served on the ABU/AUA Examination Committee as well as editorial boards for Urology, the Journal of Endourology and Urology Times. Dr. Nakada is Past President of the Endourology Society and the SAU, and he has served on the AUA Board of Directors. Dr. Nakada is a member of the American Association of Genitourinary Surgeons and the Clinical Society of Genitourinary Surgeons, among other societies. Dr. Nakada is currently President-Elect of the American Board of Urology.

Presentation(s):