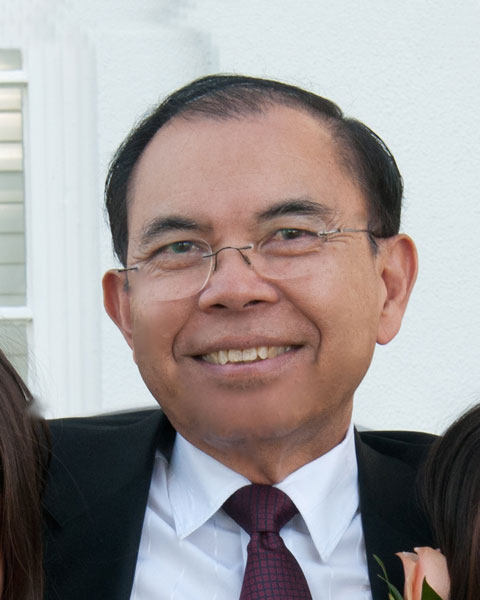 Ananias C. Diokno
Oakland University William Beaumont School of Medicine
Ananias C. Diokno, M.D. is currently serving as Professor of Urology at Oakland University William Beaumont School of Medicine in Rochester, Michigan. He served as Chief Medical Officer and Executive Vice President of Beaumont Health System in Royal Oak, Michigan from 2006-2013.
He received his MD degree at the Universtiy of Santo Tomas in Manila and his urology residency and fellowship from the University of Michigan(UM) in Ann Arbor, Michigan under Jack Lapides. He served as a faculty member at UM for 14 years before he was appointed as Chair of the Department of Urology at William Beaumont Hospital in Royal Oak, Michigan where he served from 1984 to 2007. He was named the first Peter & Florine Ministrelli Distinguished Chair in Urology in 2006.
He was elected President of the Michigan Urologic Society, North Central Section of the AUA, Geriatric Urologic Society, the Reed M.Nesbit Society and the Philippine American Urologic Society.
He published 3 books and more than 250 journal articles and book chapters. He co-chaired the first ever US Public Health Guidelines for Urinary Incontinence in adults in 1992. He is currently the Editor in Chief of International Urology & Nephrology Journal. He has conducted 19 NIH funded research projects since 1984 and was a recipient of the NIH MERIT Award. He was the Kaiser Permanente Awardee for Excellence in teaching voted by UM medical students(1981) and the Silver cystoscope award by the UM department of Urology (1983). He was honored as NAFC urologist of the year (2000), Lifetime Achievement award from SUFU (2002), the AUA Presidential Citation award (2007), the Victor Politano Award (2010) and the Outstanding Thomasian Alumni Award for research (2015). The annual prestigious international essay contest in Neurourology and urodynamics is now named Diokno-Lapides essay contest.


Presentation(s):