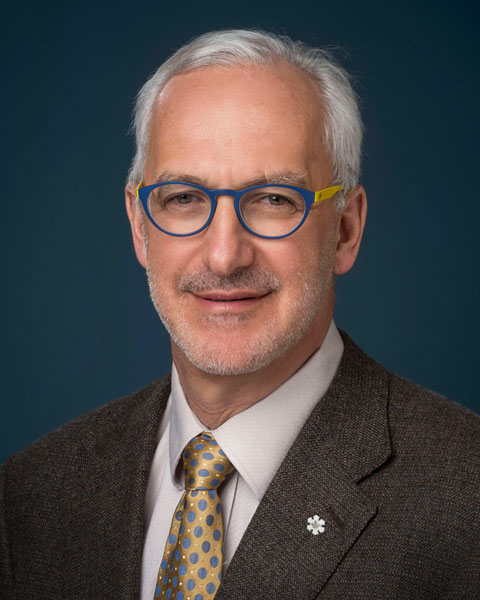 Laurence H. Klotz
University of Toronto
Laurence Klotz, M.D. is the past Chief of Urology at Sunnybrook HSC and Professor of Surgery at the University of Toronto. He is Chairman of the World Uro-Oncology Federation. Dr. Klotz was the Founding Editor-in-Chief of both the Canadian Journal of Urology and the Canadian Urology Association Journal (CUAJ), and is now Editor Emeritus of the CUAJ. He was the founder and is chairman of the Canadian Urology Research Consortium (CURC).

Dr. Klotz obtained his medical degree from the University of Toronto and completed his residency there. He was a fellow at Memorial Sloan Kettering Cancer Centre in uro-oncology.

Dr. Klotz has led many research studies in prostate cancer, including basic research studies of the role of micronutrients and diet in prostate cancer prevention, translational research, and clinical studies in every facet of prostate cancer.

Dr. Klotz has 350 publications and 5 books, mainly in the field of prostate cancer. He is the Associate Editor of the Journal of Urology responsible for prostate cancer. He serves on the boards of many organizations and journals, including the Society of Urologic Oncology (SUO), Prostate Cancer Canada, the journals Prostate Cancer and Prostatic Diseases, Brazilian Journal of Urology, Italian Journal of Urology, and World Journal of Urology.

He was awarded the Queen's Jubilee Medal for meritorious public service in 2013, and the University of Toronto Department of Surgery Lister Prize and the SUO Medal in 2014. He received the Order of Canada in 2015 and the Richard Williams Award from the AUA for 'oustanding contributions in the field of prostate cancer over the last decade' in 2016. He is an Honorary Member of the AUA. He received the Harold Warwick Award from the Canadian Cancer Society in 2015, and the University of Toronto lifetime achievement award in 2017.

Presentation(s):