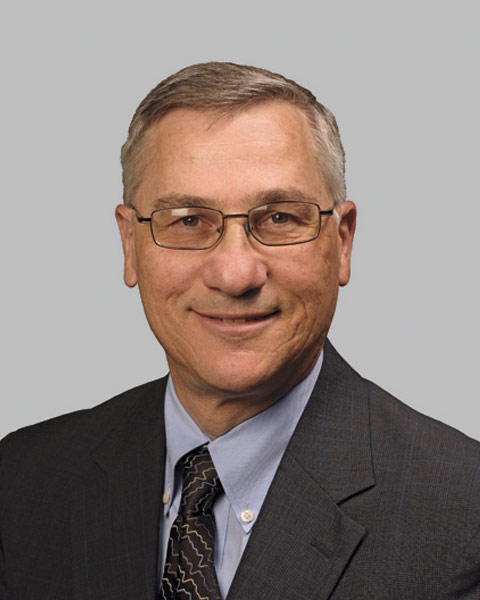 Gerald L. Andriole
Washington University in Saint Louis
Gerald L. Andriole, Jr., MD, is the Robert K. Royce Distinguished Professor and Chief of Urologic Surgery at Barnes-Jewish Hospital, the Siteman Cancer Center and Washington University School of Medicine in St. Louis, Missouri.

Dr. Andriole received his medical degree from Jefferson Medical College in Philadelphia, Pennsylvania. He trained in surgery at Strong Memorial Hospital and the University of Rochester and completed urology residency at Brigham and Women's Hospital and Harvard Medical School. Subsequently, he was a fellow in Urologic Oncology at the National Cancer Institute in Bethesda, Maryland.

Dr. Andriole has over 30 years of consistent contributions in the areas of BPH and prostate cancer screening and prevention research. He has contributed well over 350 peer-reviewed publications and serves on the editorial boards of several prestigious journals. He is Chairman of the Prostate Committee of the National Cancer Institute's Prostate, Lung, Colorectal and Ovarian (PLCO) Cancer Screening Trial and PI of the NIDDK Multidisciplinary Approach to Urologic Pelvic Pain (MAPP) and Symptoms of Lower Urinary Tract Dysfunction Research Network (LURN). He was Chairman of the Steering Committee of the REDUCE Prostate Cancer Prevention Trial as well as PI of the NIDDK Medical Therapy of Prostatic Symptoms (MTOPS) BPH trial, and of the NIDDK Complementary and Alternative Medicine for Urinary Symptoms (CAMUS) study. He is a member of the American Urological Association, American Association for Cancer Research, the American Society of Clinical Oncology, American Surgical Association, the American Association of Genitourinary Surgeons and the Clinical Society of Genitourinary Surgeons, among other societies.
Presentation(s):