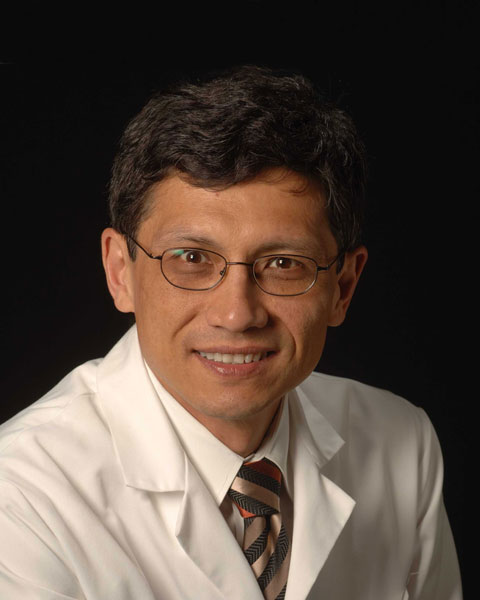 Michael B. Chancellor
Beaumont Healt, Oakland University William Beaumot School of Medicine
Michael B Chancellor, MD
Professor of Urology, Oakland University William Beaumont School of Medicine
Director of Aikens Neurourology Research Center, Beaumont Health
Michael.chancellor@beaumont.org


Dr. Chancellor, board-certified by the American Board of Urology, received his medical degree from Medical College of Wisconsin in Milwaukee. Dr. Chancellor completed his residency in urology at the University of Michigan. He subsequently completed his fellowship in neurourology and female urology at Columbia University and College of Physicians and Surgeons in New York. Dr. Chancellor is a world-renowned author and speaker. He has appeared on CNN, in the pages of The Wall Street Journal, and in numerous television and radio interviews.

Dr. Chancellor has written over 600 peer-reviewed articles and book chapters in journals including Journal of Urology, European Urology, Gene Therapy, and Lancet. He has also written 11 books, including Botulinum Toxin in Urology. A prolific author and researcher, Dr. Chancellor has gained national and international recognition in the areas of stem cell and tissue engineering as well as drug discovery. He was one of the first urologist to use botulinum toxin to treat lower urinary tract dysfunction. His inventions founded Cook MyoSite, Inc., which is now conducting multicenter North American trials using adult autologous muscle-derived stem cells to treat stress urinary incontinence. Dr. Chancellor also founded Lipella Pharmaceuticals, Inc., a biopharmaceutical company focusing on localized therapy and advance drug delivery.

Dr. Chancellor has received a number of prestigious awards, including the Paul Zimskind Award from the Society of Urodynamics and Female Urology and Grand Prize in the International Jack Lapides Essay Contest. Dr. Chancellor has received funding from the National Institutes of Health and Department of Definese for over two decades and has trained many of today's experts in urology.


Presentation(s):