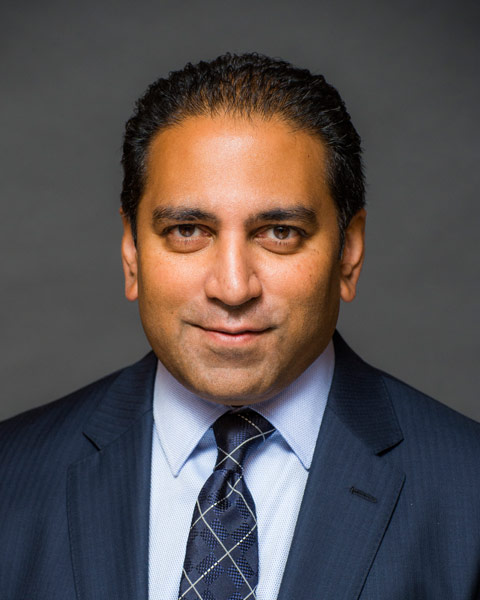 Ojas Shah
Columbia University Irving Medical Center
Dr. Ojas Shah is Professor of Urology and Director of the Division of Endourology and Stone Disease at Columbia University Irving Medical Center. He also serves as the Director of the Endourology Fellowship at Columbia. His clinical interests include surgical and metabolic treatments of kidney stone disease, minimally invasive urologic surgery, upper tract transitional cell carcinoma/urothelial carcinoma, ureteral strictures, ureteropelvic junction (UPJ) obstruction, ureteral/renal reconstructive surgery, and BPH (benign prostate hyperplasia).

He is a graduate of Northwestern University School of Medicine. He completed his general surgical and urologic training at New York University Medical Center. He spent an additional year at Wake Forest University Health Sciences Center as a fellow in endourology, laparoscopy and metabolic stone disease.

Dr. Shah served as a member of the American Urological Association Surgical Management of Stones Guidelines Committee. He is an Assistant Editor to the Journal of Urology and is an Editor for the 5th edition of Taneja's Complications of Urologic Surgery. He has a strong focus on medical student and resident education, and served as the urology residency program director at NYU prior to joining Columbia.
Presentation(s):