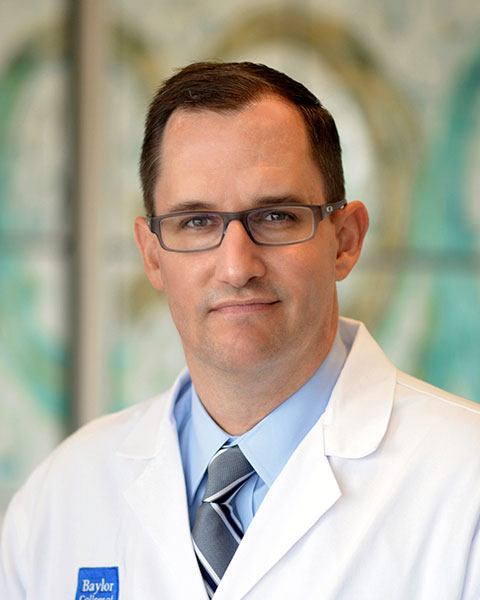 Richard E. Link
Associate Professor of Urology, Carlton Smith Endowed Chair in Urologic Education, Director Division of Endourology and Minimally Invasive Surgery
Baylor College of Medicine
Richard E. Link, M.D., Ph.D., Associate Professor of Urology and the Carlton-Smith Endowed Chair in Urologic Education at the Baylor College of Medicine, is a Board-certified and fellowship-trained urologist specializing in the treatment of urologic disease affecting the kidney, ureter, and prostate. He focuses on the use of laparoscopic, robotic-assisted, percutaneous, and endoscopic techniques to treat kidney tumors, renal and ureteral obstruction, and urinary tract stones. He directs the BCM Division of Endourology and Minimally Invasive Surgery and is active, nationally, in teaching these techniques to other urologists through the American Urological Association Office of Education. He has also directed the BCM fellowship program in Minimally Invasive Urologic Surgery since 2008.

Dr. Link has been an early pioneer in the development of laparoendoscopic single-site donor nephrectomy, a less invasive laparoscopic technique in which a donor kidney can be removed via only a single, small peri-umbilical incision for transplantation. He serves as Director of Living Donor Procurement for several major kidney transplant programs in Houston, including CHI/SLEH/BCM, Texas Children's Hospital, the Houston Methodist Hospital and the Michael E. Debakey Veterans Affairs Medical Center. He also co-directs the BCM Comprehensive Stone Clinic, which provides a state-of-the-art multidisciplinary tertiary referral center for patients with complex kidney stones.

Dr. Link completed his Ph.D. in Molecular and Cellular Physiology at Stanford University. His research laboratory studies the genetic basis for renal cell carcinoma and urinary tract stone disease using a combination of genetically engineered mouse models, stem cell biology, and sophisticated whole genome molecular techniques. His clinical research interests include surgical simulation, decision analysis modeling, and the application of 3D reconstruction and printing techniques to surgical education.

Presentation(s):