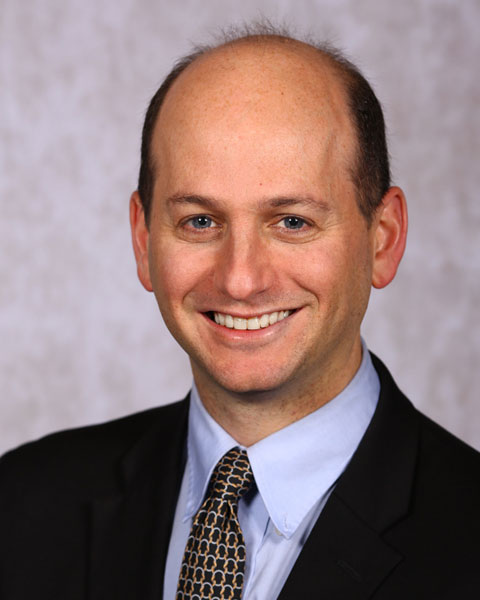 Todd M. Morgan
Associate Professor
University of Michigan
Todd M. Morgan, M.D. is Associate Professor of Urology at the University of Michigan and specializes in the treatment of genitourinary malignancies. His surgical expertise encompasses a wide spectrum of open, laparoscopic, and robotic surgeries. Dr. Morgan is a translational surgeon-scientist, and the primary focus of his laboratory is on identifying clinically relevant molecular approaches to predict response and resistance to treatment in genitourinary malignancies. This includes work in prostate cancer to develop blood and bone marrow-based assays that can guide precision-based therapeutic strategies in real time, as well as ongoing research in renal cell carcinoma to identify genomic signatures for risk stratification.

Dr. Morgan's research ranges from preclinical and translational studies to prospective clinical trials. He is the principal investigator of the ongoing Genomics in Michigan Impacting Observation or Radiation (G-MINOR) trial, which is a biomarker-based study enrolling patients across 15 diverse sites in Michigan. Additionally, Dr. Morgan is working to understand how heritable mutations to genes such as BRCA2 should impact approaches to prostate cancer detection and management. As part of these efforts, he has opened the new Prostate Cancer Risk Clinic at the University of Michigan and launched a biomarker-driven clinical trial for early prostate cancer detection in men with germline mutations predisposing to aggressive prostate cancer.

Dr. Morgan has authored over 100 original publications and has received a number of awards, including from the Prostate Cancer Foundation, NCCN, and Society for Basic Urologic Research. He has served on several national guideline committees, such as the AUA Muscle-Invasive Bladder Cancer Guidelines, the NCCN Prostate Cancer Early Detection Guidelines, and the ASCO Molecular Markers for Prostate Cancer Guidelines. His research is supported by multiple sources and includes funding from the Department of Defense, National Cancer Institute, and Prostate Cancer Foundation.
Presentation(s):