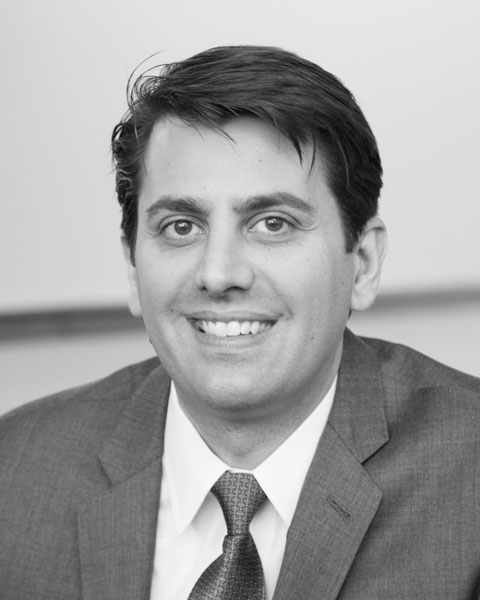 Ardeshir R. Rastinehad
Icahn School of Medicine at Mount Sinai
Art Rastinehad, D.O. joined the faculty at Mount Sinai as Associate Professor of Radiology and Urology. He trained at the National Cancer Institute as an Interventional Urologic Oncologist and is the first urologist to be dual fellowship trained in Urologic Oncology and Interventional Radiology. He has expertise in a wide array of interventional radiological and surgical techniques, including image guided procedures, laparoscopic and robotic surgery.

Dr. Rastinehad's prostate cancer team has now incorporated state-of-the-art imaging to help visualize suspicious areas in the prostate for cancer. Dr. Rastinehad has also authored and implemented clinical trials of new techniques in the diagnosis and treatment of localized prostate cancer. Most recently, he is the principle investigator for a Phase III clinical trial using MRI/Ultrasound fusion technology to improve prostate biopsy techniques. Using information from the prostate MRI, we can now target specific areas to better diagnose and quantify a patient's prostate cancer. This was the first trial of this technology in the United States outside the National Institutes of Health. This new clinical approach is helping to lay a foundation for the evaluation of a new technique, Focal Therapy, which only treats the diseased portion of the prostate. As of May 216, Dr Rastinehad was the first in the world to perform a gold nano-particle directed ablation using an transperineal MR US Fusion guided focal therapy system.

For more information, please visit www.interventionalurology.com

Dr. Rastinehad's research has been published in leading national and international medical journals including The Journal of Urology, Journal of Radiology, Urology, and The British Journal of Urology. He has also authored several book chapters. He has also served as the course director for the first international course on MR US fusion guided prostate biopsies sponsored by the American Urological Association.

Presentation(s):