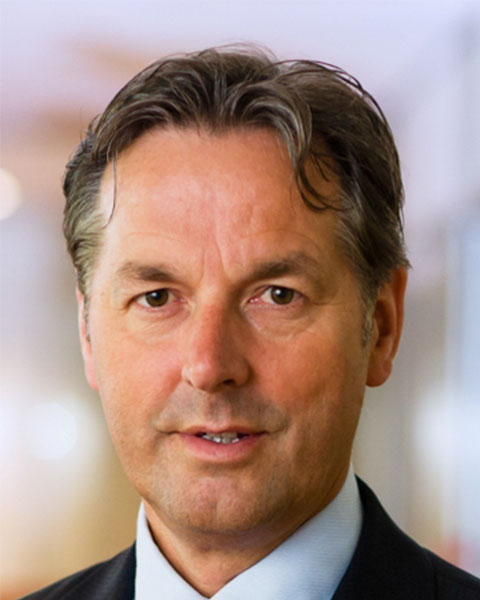 Peter Mulders
Radboudumc
Short CV

Peter Mulders, MD, PhD, is Professor and Chairman of the Department of Urology and a faculty urologist at the Radboud University Medical Center in Nijmegen, The Netherlands.

His research focuses on new treatment modalities and marker research urological cancers.
Professor Mulders received his medical degree from the Medical School of the Radboud University Nijmegen. Later he completed a residency in surgery/urology in Rotterdam and Nijmegen, The Netherlands. During this period, he defended his thesis on 'Prognostic factors in urological tumors'.
He spent 2 years in the United States, where he completed a postdoctoral fellowship in urological oncology at the University of California, Los Angeles.
Professor Mulders is a study-coordinator of several (inter)national clinical trials in urological cancers. He was chairman of the EAUrf (European Association of Urology research foundation), and board member of the EAU (European Association of Urology). He serves on the editorial board of several national and international journals. Furthermore he is
co-director of the Centre of Oncology at the Radboudumc and chairman of the Dutch Society of Urology.

Professor Mulders published more than 200 peer-reviewed articles.
In March 2004, Professor Mulders received the Crystal Matula Award from the EAU.
In April 2016, he received the P.H.M. de Mulder Award at the 11th International Kidney Cancer Symposium in Barcelona.

Presentation(s):