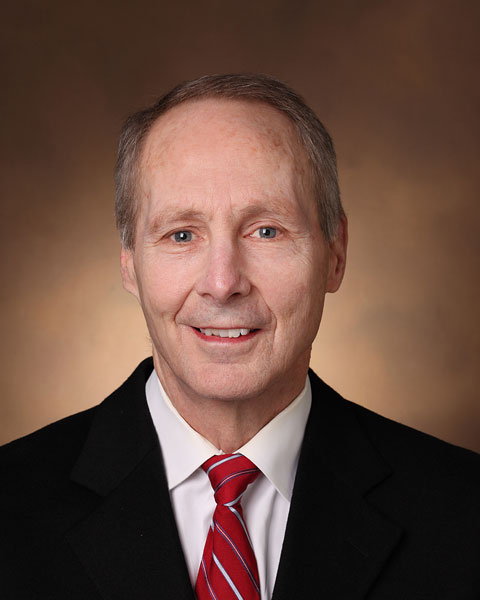 Joseph A. Smith
Vanderbilt University
Joseph A Smith, Jr. is William L. Bray Professor in the Department of Urologic Surgery at Vanderbilt University in Nashville, Tennessee. He was Chairman of the department from 1991 to 2015. He is AOA graduate of University of Tennessee Medical School and was chosen the Outstanding Graduate. He performed surgery residency at University of Texas Southwestern Medical School at Dallas, urology residency at University of Utah, and a fellowship in urologic oncology at Memorial Sloan-Kettering Cancer Center in New York.

Dr. Smith has served as President of American Board of Urology, President of Society of Urologic Oncology, President of Southeastern Section of the American Urologic Association, and Chairman of the Residency Review Committee for Urology. He is recipient of the Distinguished Contribution Award and the Hugh Hampton Young Award from the American Urologic Association and the SUO achievement medal and the Huggins Medal from the Society of Urologic Oncology. He is a member of the American Association of Genitourinary Surgeons and the Clinical Society of GU Surgeons. He was awarded the Outstanding Alumnus Award from the University of Tennessee. Dr. Smith is Editor of The Journal of Urology, the most widely read and highly cited journal in the specialty. He has been listed on Castle Connelly prestigious "Best Doctors" list for 25 consecutive years and designated by Time Magazine as one of the top five surgeons in the country for treatment of cancer.

He has published over 300 peer reviewed manuscripts, over 100 book chapters, and has edited or co-edited eight textbooks including the third edition of Hinman's Atlas of Urologic Surgery. His professional focus has been on innovative treatment strategies for patients with urologic cancers and introduction and evaluation of technologic advances in urologic surgery. He has performed over 1,000 radical cystectomies and 7,000 radical prostatectomies.

Presentation(s):