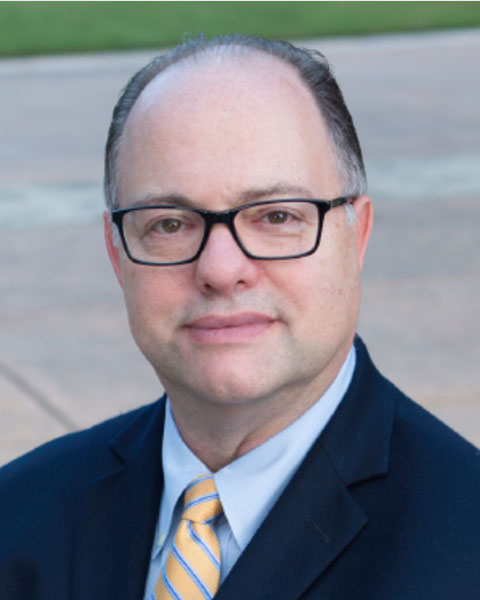 Stephen R. Kraus
University of Texas Health Science Center at San Antonio
Dr. Kraus is Professor & Interim Chairman of the Department of Urology at the University of Texas Health Science Center at San Antonio (UTHSCSA) where he heads the Division of Female Urology, Neuro-Urology & Voiding Dysfunction. He completed his undergraduate education at Brandeis University and received his MD from UMDNJ-Robert Wood Johnson Medical School where he also completed his residency in urology. He completed a fellowship in Neuro-Urology, Incontinence, and Urodynamics at the Baylor College of Medicine in Houston and he received his Master of Science in Clinical Investigation at the UTHSCSA. Dr Kraus received his subspecialty certification in Female Pelvic Medicine and Reconstructive Surgery (FPMRS) from the American Board of Urology in June 2013.

A Fellow of the American College of Surgeons, Dr Kraus is also a member of: the American Urological Association, the American Urogynecologic Society, the International Continence Society and the Society of Urodynamics, Female Pelvic Medicine and Urogenital Reconstruction (SUFU) . He is on the Board of Directors for SUFU and for the Texas Urological Society where he also serves as Chair of the Education Committee.

Dr Kraus has served as faculty for many post graduate courses on topics including Neurourology, Female Urology, Overactive Bladder, Male Incontinence & Voiding Disorders and Urodynamics. Dr Kraus served on the AUA Guidelines Panel on Urodynamics and is currently on the AUA Guidelines Panel on Female Stress Urinary Incontinence. Dr Kraus also heads the SUFU OAB Clinical Care Pathway Project.

Dr. Kraus is actively engaged in research and has served as principal investigator for a variety of studies and grants including the Urinary Incontinence Treatment Network, sponsored by the NIH/NIDDK. In addition to serving on the editorial board of Drugs & Aging and BMC Urology, Dr. Kraus serves as a reviewer for the Journal of Urology, Urology and Neurourology & Urodynamics.

Presentation(s):