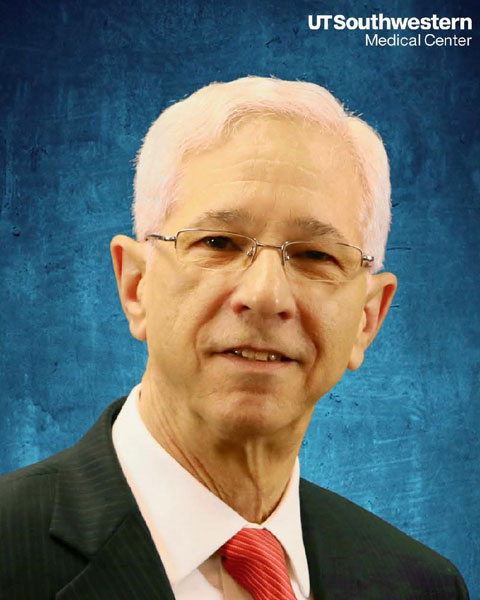 Arthur I. Sagalowsky
University of Texas Southwestern Medical Center
Arthur I. Sagalowsky, M.D.
Professor of Urology
Urologic Oncology
Department of Urology
University of Texas Southwestern Medical Center
Cissy and Plack Carr, Jr Professorship in Medical Education
Master Cary College UTSW Medical School
Co-Investigator UTSW Medical Center SPORE in Kidney Cancer

Dr. Sagalowsky has over 38 years experience in academic Urology with a large clinical practice and participation in clinical trials and translational research in bladder cancer and kidney cancer. Currently he is a Co-Investigator in the UTSW Medical Center SPORE in Kidney Cancer. Within the SPORE he serves as the Co-Leader for Urology, as a Co-Director of the Administrative Core, and as a Co-Investigaor of the Biospecimen and Pathology and Resources Core.
In addition Dr. Sagalowsky is heavily involved in Urology resident education, and in medical student education serving as Master of Cary College within the UTSW medical school curriculum.








Presentation(s):