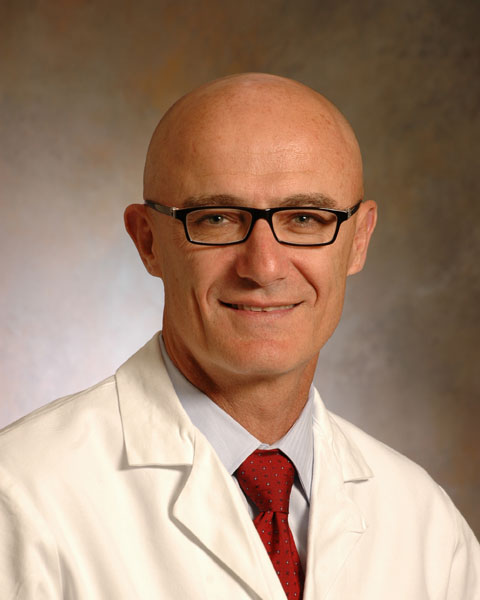 Arieh L. Shalhav
University of Chicago
Arieh L. Shalhav, M.D. received his B.Sc. and M.D. degrees from the Hebrew University of Jerusalem in 1986. In 1995, he completed his internship and urology residency at the Sheba Medical Center, Sackler School of Medicine Tel Aviv University. During his residency he received a scholarship to spend PGY3 at Mount Sinai Medical Center in New York.
After completing his residency, he undertook a fellowship in laparoscopy/endourology at Washington University in St. Louis. He remained as faculty at Washington University for one year as Assistant Professor of Urology.
In July 1999 he became Director of Laparoscopic Urologic Surgery and Assistant Professor of Urology at Indiana University School of Medicine, Indianapolis, where he developed one of the most active laparoscopic donor nephrectomy programs in the country.
In 2002, he joined the University of Chicago as the Director of Laparoscopic and Robotic Urologic Surgery, where he established an Endourologic Society fellowship and in 2011 a Society of Urologic Oncology fellowship training 2-3 fellows a year.
As a pioneer in the field he built one of the most prominent clinical and research robotic surgery programs in the country. He has authored multiple manuscripts on robotic surgery, has been faculty on multiple robotic conferences and run 5 major courses on robotic surgery at the University of Chicago. In April, 2007 Dr. Shalhav was named The Fritz and Mary Lee Duda Family Professor and Chief of Urology.
In September 2010, he was the President and run the 28th World Congress of Endourology Meeting in Chicago.
He has received awards for his teaching, research and clinical work from the Society of Laproendoscopic Surgeons, Endourological Society, as well as the American Urological Association. He is an active member in these societies and has vast experience in robotic and laparoscopic management of urologic disease.
Presentation(s):