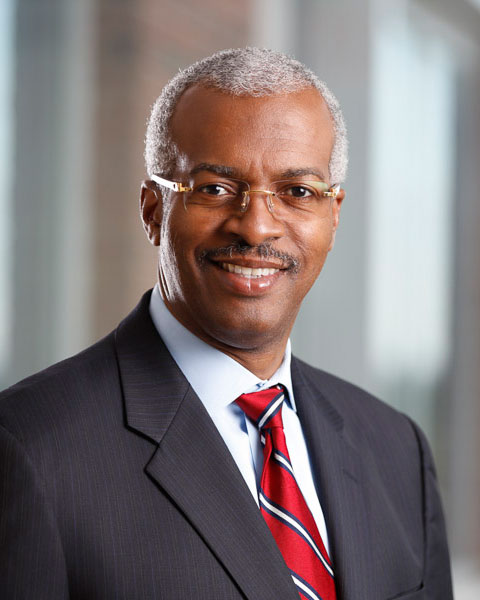 Jean V. Joseph
University of Rochester Medical Center
Dr Jean Joseph currently serves as Professor of Urology and Oncology at the University of Rochester Medical Center. He is the director of the Section of Urologic Laparoscopy and Robotic Surgery, and director of the Center for Robotic Surgery and Innovation. He directs the fellowship in Endourology, Laparoscopy, and Robotic Surgery.
Dr Joseph completed his college education at Boston University. He later attended the University of Rochester School of Medicine, where he also completed his residency in 1998. He received fellowship training at the University College London in reconstructive urologic surgery. He completed a master class in laparoscopic prostatectomy at the Institute Mutualiste Montsouris (Paris, France). In 2001, Dr Joseph was one of a handful of surgeons in the United States offering laparoscopic radical prostatectomy. Dr Joseph has also been a pioneer of robotic prostatectomy. He has performed over 4000 robotic procedures. He has been involved in a number of live surgical demonstrations at robotic symposia nationally and internationally. He has served as a proctor, traveling to many local, national sites, teaching other urologic surgeons robotic techniques.
Dr Joseph has served in a number of leadership positions. He has served on the Board of the Endourology Society, as President of the society of urologic robotic surgery. He has served on the development and bylaws committees of the Northeastern section of the American Urological Association (AUA). He is a graduate of the AUA leadership program, currently serving on the AUA content review committee.
Dr Joseph has edited 4 books, and authored numerous book chapters, and scientific publications. He has served as course director for a number of courses at the American Urological Association, and World Congress of Endourology annual meetings. Dr Joseph completed a Masters in Business Administration in 2004 at the Rochester Institute of Technology.

Presentation(s):