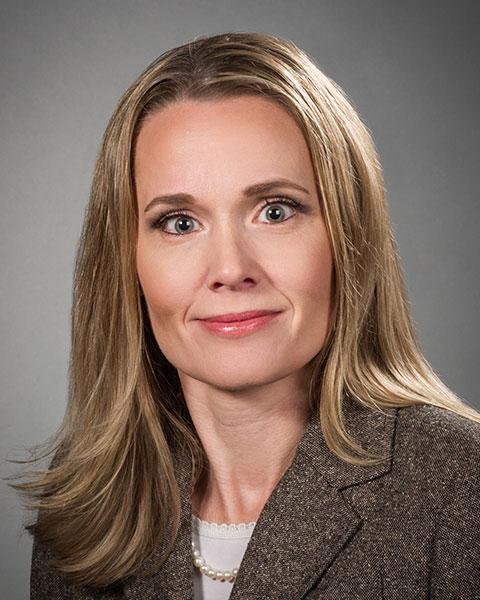 Jennifer Y. Fariello
Jennifer Yonaitis Fariello, MSN, ME.d, WHNP-BC
Female Pelvic and Sexual Medicine
Smith Institute for Urology
Northwell Health

Jennifer Yonaitis Fariello, MSN, ME.d, WHNP-BC, is Nurse Practitioner for Female Pelvic Pain Sexual Medicine at the Smith Institute of Urology offices in Greenlawn and Garden City, NY. She has been diagnosing and treating women with pelvic and/or sexual pain caused by interstitial cystitis/bladder pain syndrome, pelvic floor dysfunction, vulvodynia, vulvar dermatoses, recurrant vaginal and/or urinary tract infections for over 14 years. Ms. Fariello has been involved in numerous research studies and has published extensively on these chronic pain conditions.

Ms. Fariello received her undergraduate degree in Nursing from Thomas Jefferson University, her Master of Science and Nurse Practitioner degrees from University of Pennsylvania and her Master of Education in Human Sexuality Education from Widener University. She is currently enrolled in the Human Sexuality Education Doctoral Program at Widener University in Chester, Pennsylvania.

Ms. Fariello is a member of several professional societies, including the American Urological Association, International Pelvic Pain Society, International Association for the Study of Pain, American Association of Nurse Practitioners and National Association of Nurse Practitioners in Women's Health. Ms. Fariello is also an active member in the Interstitial Cystitis Association and National Vulvodynia Association. Ms. Fariello has presented at numerous professional meetings. She has co-authored articles for journals, including OBG Management, Journal of Urology, and Journal of Female Pelvic Medicine and Reconstructive Surgery. She has co-authored several chapters in textbooks on interstitial cystitis: Bladder Pain Syndrome: A Guide for Clinicians; pelvic pain: Urological and Gynaecological Chronic Pelvic Pain; and female sexual health: Integrative Sexual Health. She was one of three faculty members who helped develop and implement a CME educational program for healthcare providers about interstitial cystitis through the ICA and AUGS: Conquering IC: Identification and Management Strategies.

Presentation(s):