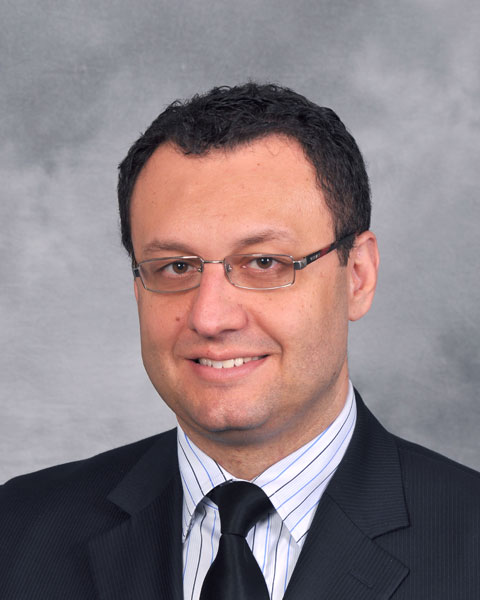 Gennady Bratslavsky
SUNY Upstate Medical University
GENNADY BRATSLAVSKY, MD - BIO

Dr. Bratslavsky graduated as member of AOA from Albany Medical College with M.D degree with Distinction in Research. He completed residency in Urologic Surgery in Albany, NY and fellowship in Urologic Oncology at NCI/NIH. After having served as a Senior Staff at the NCI and a member of GU Steering Committee of the NCI/NIH, he became Professor and Chairman of the Department of Urology at SUNY Upstate Medical University in 2011, and has served in this role for over five years. He continues to enjoy a busy clinical practice, teach and mentor students and residents, while remaining active in both clinical and basic science research.

In the past five years, the Department of Urology has more than quadrupled in size, and is now one of the most productive and dynamic departments at Upstate Medical University. Dr. Bratslavsky focuses on management of complex patients with genitourinary malignancies and has most complex patients referred to him from all over the US and other countries. He remains active in both the laboratory and clinical research, and co-authored more than 100 peer-reviewed publications, numerous book chapters and editorials.

In addition to serving as a Chair of the Department, he also serves as a Deputy Director of Upstate Cancer Center, Director of the Robotic Program for all Upstate Campuses, and Director of the VHL Clinical Cancer Center. On a national level, for the past few years he has served as a voting Member of the Board of Directors and Renal Organ Site Committee Society of Urologic Oncology-Clinical Trials Consortium (SUO-CTC), Board Member of the iRUS (International Russian Speaking Chapter of the American Urological Association), and a member of the Board of the Directors of the Northeastern American Urologic Society.

Presentation(s):