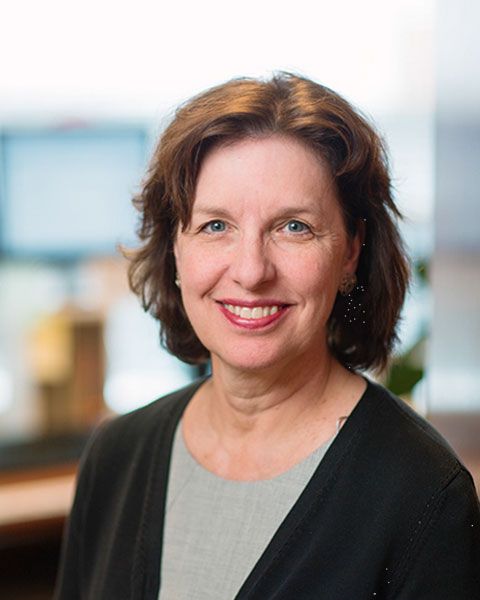 Deborah Lightner
Mayo Clinic
A Mayo Clinic Professor of Urology with a subspecialty certification in FPMRS, Dr. Lightner graduated from Vanderbilt Medical School, received her post-graduate residency training at Yale-New Haven Hospital and fellowship at U Minnesota. She has been practicing at Mayo Clinic College of Medicine, and for 22 years. She was the first medical student from Vanderbilt to enter a urology residency, the first female urology resident at Yale, the first female urology fellow at U Minnesota and the first female urologist on staff at Mayo Clinic.

Dr. Lightner became Medical Director of the Office of Staff Services in 2006, serving until January 2016. She also served as Secretary-elect and then Secretary for the Rochester Mayo Clinic Officers & Councilors of Staff from 2001-2003 and President-elect and President from 2004-2006. Other service includes Past President of the Society for Women in Urology, a member at large of the SUFU Executive Committee from 2004 to 2006, a member of the AUA Judicial and Ethics (J&E) Committee from 2003 to 2009, and Chair of the J&E Committee from 2009 to 2011.

Dr. Lightner has had a long-standing interest in evidence-based medicine and clinical practice guidelines, serving on the AUA Practice Guidelines Committee (PGC) from 2003 to 2009, then as Vice-Chair of the PGC from 2011 to 2014 and Chair from 2014 to 2017. In this role Dr. Lightner led a dynamic program encompassing the development, updating and review of guidelines, best practice statements and other clinical guidance documents.

She has received the AMA Women Physician Congress Physician Mentor Recognition Program Award in 2010, the Distinguished Service Award of the AUA in 2012 and Outstanding Faculty Member for the Mayo School of Continuous Professional Development in 2012.

Presentation(s):