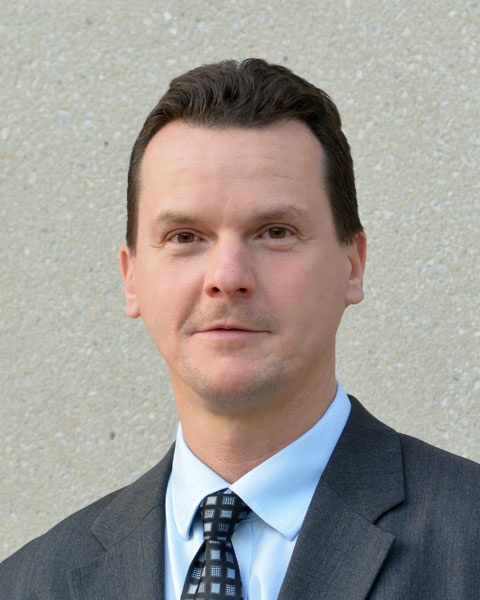 Janos Peti Peterdi
University of Southern California
Janos Peti-Peterdi is professor at the Departments of Physiology and Neuroscience, and Medicine at the University of Southern California. He received his MD (1994) and PhD (1998) degrees from the Semmelweis University Medical School, Budapest, Hungary. He joined the faculty at USC Keck School of Medicine in 2004, where he received tenure (2007).

Dr. Peti-Peterdi is dedicated to finding a cure for chronic kidney disease. His laboratory at USC examines kidney and cardiovascular pathophysiology—more specifically the mechanisms that control the maintenance of body fluid, electrolyte balance and blood pressure. During the past decade, the laboratory pioneered several applications of intravital (live animal or in vivo) multiphoton microscopy allowing researchers to quantitatively visualize kidney and nephron function in various animal models, exploring chronic kidney disease, acute kidney injury, hypertension and diabetes.

Most recently, the Peti-Peterdi lab deployed serial multiphoton microscopy to track the fate and function of individual cells in the same region of the living intact kidney over several days. This approach has led to significant advances in understanding the highly dynamic kidney tissue and glomerular environment, and the mechanisms of glomerular injury and regeneration. Ongoing work in the laboratory is studying the fate and function of renal stem cells, and their role in endogenous kidney repair. Based on targeting the molecular mechanisms that control a newly discovered tissue repair process, the Peti-Peterdi lab is currently developing a new regenerative therapeutic approach for the treatment of chronic kidney diseases.

Dr. Peti-Peterdi's active research program is funded by the NIH, the American Heart and Diabetes Associations, and pharmaceutical companies. Dr. Peti-Peterdi is member of the American Society for Clinical Investigation, European Academy of Sciences and Arts, American Physiological Society Renal Section, American and International Society of Nephrology. He is Associate Editor of the American Journal of Physiology Renal Physiology.

Presentation(s):