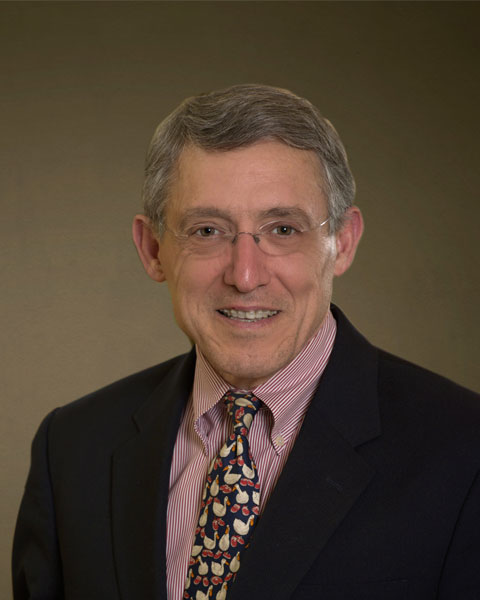 Anthony A. Caldamone
Warren Alpert School of Medicine of Brown University
Dr. Anthony Caldamone is the Director of Pediatric Urology, Hasbro Children's Hospital, and Professor of Surgery (Urology) and Pediatrics at Brown University School of Medicine in Providence. Dr. Caldamone was Program Director of the urology residency program in Providence from 1990 to 2016.

Dr. Caldamone graduated from Brown University and its School of Medicine in the first graduating class. He was the first graduate of the medical school to become full professor there. He did his internship and urology residency at Strong Memorial Hospital in Rochester, New York from 1975-1981 and then his Pediatric Urology Fellowship at the Children's Hospital of Philadelphia. After the completion of his fellowship in 1982, Dr. Caldamone consulted at The Hospital for Sick Children on Great Ormond Street in London.

He has served as President of the New England Section of the AUA and served as the Secretary-Treasurer and President of the Society for Pediatric Urology. He has been a member of the ABU/AUA Examination Committee since 2005 and served as Chairman of the Pediatric Subspecialty Certification Exam Committee. He is Chairman of the ABU Examination Committee. He served as the Executive Secretary of the Pediatric Urology Advisory Council from 2008-2016.

He has been a visiting professor and invited lecturer (nationally and internationally) to 55 institutions and 14 countries. He has contributed over 223 articles and chapters and edited 15 books. He is currently the Editor-in-Chief of the Journal of Pediatric Urology and served as past Editor-in-Chief of the Dialogues in Pediatric Urology.

He has been on 14 medical missions to the Middle East, Africa, South American, Bangladesh, and Viet Nam. He has served on the Board of Directors of the Physicians for Peace. In 2012, Dr. Caldamone was the recipient of the University of Rochester Humanitarian Award.

Presentation(s):