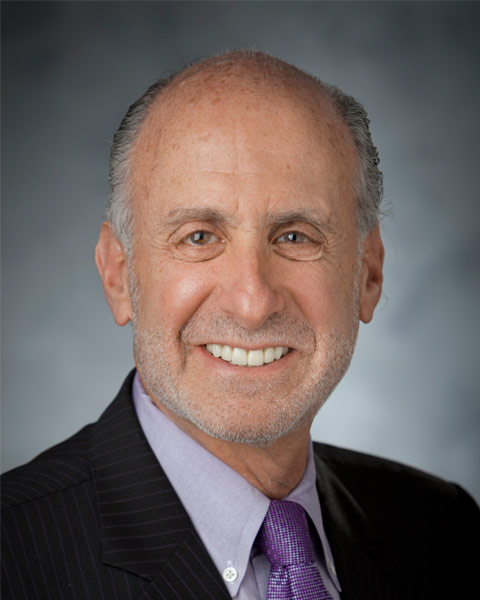 Glenn M. Preminger
Professor and Chief
Duke University Medical Center
Glenn M. Preminger, MD Professor at Duke University Medical Center, completed his Urologic training at the University of North Carolina in 1983. He was an AUA Scholar (1983-1985) in Mineral Metabolism at UT Southwestern Medical Center, concentrating on the medical management of nephrolithiasis. He spent 10 years on the Faculty in Dallas, returning to NC in 1993 as Professor of Urologic Surgery and Director of the Comprehensive Kidney Stone Center at Duke .
His clinical interests include the minimally invasive management of urinary tract stones including SWL, percutaneous and ureteroscopic stone removal. He directs the metabolic evaluation and preventative medical treatment offered at the Duke Comprehensive Kidney Stone Center.
He has had extensive experience in the development of endoscopic instrumentation for minimally invasive urologic procedures and holds eight patents in shock wave lithotripsy design. Dr. Preminger, along with Pei Zhong, Ph.D., established The Lithotripsy Laboratory within the Comprehensive Kidney Stone Center to study shock wave physics and tissue effects within the realms of shock wave lithotripsy and intracorporeal lithotripsy devices. Drs. Preminger and Zhong have been awarded over $10 million in research support from the National Institutes of Health.
Dr. Preminger has published more than 375 manuscripts, 100 book chapters and 10 books, as well as 30 videos that review complex endoscopic techniques. He is a member of 15 professional societies and holds Editorial positions with UROLOGY and the JOURNAL OF ENDOUROLOGY. He has served as Co-Chairman of VIII International Symposium on Urolithiasis (1996) and Co-Chairman of the 1st and 2nd International Consultations on Stone Disease, (2001 & 2007). He was Chairman of the AUA Nephrolithiasis Guidelines Panel, which released four sets of guidelines for the management of staghorn calculi (1994, 2004) and ureteral calculi (1997, 2007). From 2004-2007, he was Co-Chairman of the joint AUA/EAU International Nephrolithiasis Guidelines Panel.

Presentation(s):