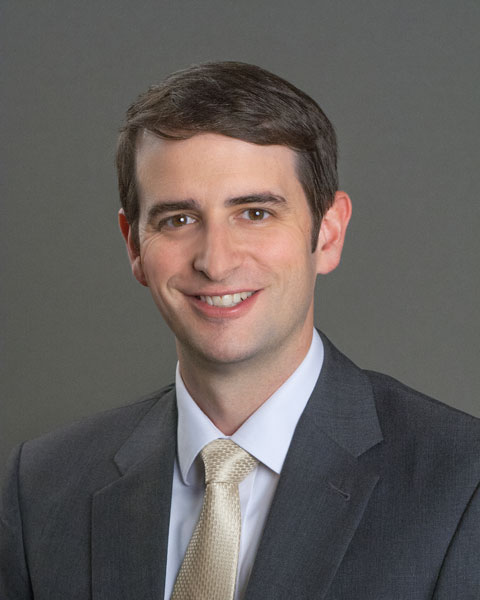 Gregory B. Auffenberg
Memorial Sloan Kettering Cancer Center
Gregory Auffenberg is a Society of Urologic Oncology (SUO) Fellow in Urologic Oncology at Memorial Sloan Kettering Cancer Center.

After graduating from the Feinberg School of Medicine at Northwestern University, Dr. Auffenberg completed his urology residency training in the Department of Urology at Northwestern. He is currently in his final year of a three-year fellowship in urologic oncology. He spent the first two years of his fellowship at the University of Michigan within the Dow Division of Urologic Health Services Research and the Division of Urologic Oncology. During this time, Dr. Auffenberg obtained a Master's degree in Health and Healthcare Research and worked to understand patterns in surgical care related to urologic oncology and also post-operative opioid utilization. In July 2017, Dr. Auffenberg moved to Memorial Sloan Kettering Cancer Center where he is currently a clinical fellow working to round out his SUO training.

Dr. Auffenberg's clinical interests lie across the entire field of urologic oncology. As a reseracher, Dr. Auffenberg is interested in clinical quality improvevment, understanding treatment variation across populations, and exlporing ways to leverage analytics and technology to provide physicians and patients with further insights into patterns of care.
Presentation(s):