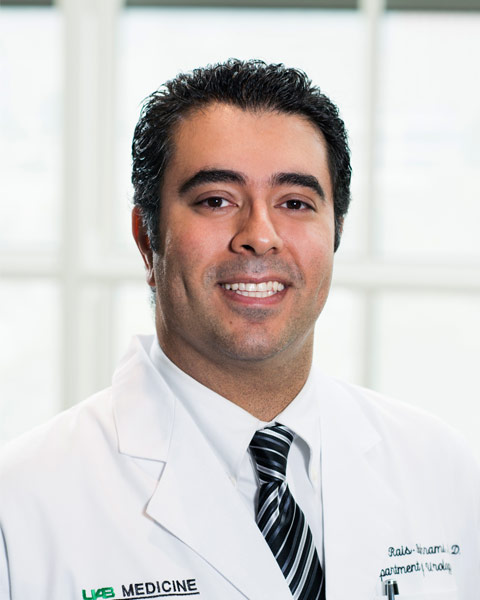 Soroush Rais-Bahrami
University of Alabama at Birmingham
Dr. Soroush Rais-Bahrami is an Assistant Professor of Urology and Radiology at the University of Alabama at Birmingham as well as being a co-founder of the UAB Program for Personalized Prostate Cancer Care.
He received a Bachelor of Science in Biology and a Bachelor of Arts in Anthropology from the University of Maryland. He later received his Medical Degree from the Johns Hopkins University School of Medicine and then completed residency training in urologic surgery at the Arthur Smith Institute for Urology at the Hofstra North Shore-LIJ School of Medicine in New York. Following residency he further specialized in urologic oncology as a fellow at the National Cancer Institute of the National Institutes of Health.
Dr. Rais-Bahrami has a strong interest in the development and implementation of imaging for the diagnosis, staging, and treatment of urologic cancers as well as developing, improving, and employing robotic and minimally-invasive techniques for the treatment of urologic malignancies.
Presentation(s):