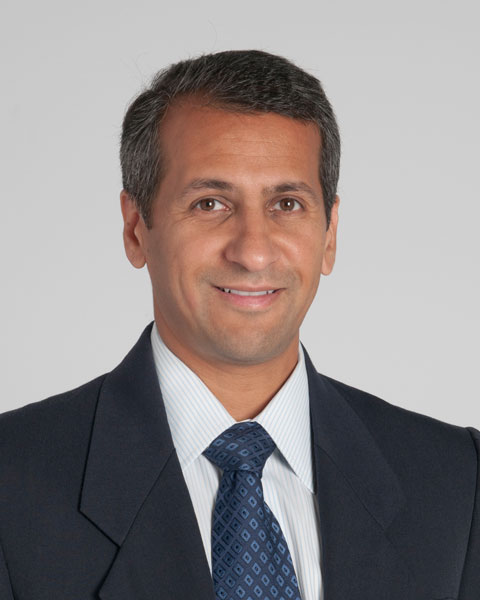 Sandip P. Vasavada
Cleveland Clinic Glickman Urological Institute and Lerner College of Medicine
Sandip Vasavada, MD, serves as the Urologic Director, Center for Female Urology and Reconstructive Pelvic Surgery, at Cleveland Clinic within the Glickman Urological Institute. He is also Professor of Surgery (Urology) at the Cleveland Clinic Lerner College of Medicine and has a joint appointment with the Women's Health Institute.

Dr. Vasavada has published numerous manuscripts and book chapters in the area of voiding dysfunction and urinary incontinence and has been named to "Top Docs" in Philadelphia and Cleveland magazines for over 15 years. He has published three textbooks and has authored over 100 manuscripts and over 25 book chapters and numerous abstracts and videos . He has lectured and demonstrated surgical techniques around the world in over 20 countries. He serves on the American Board of Urology Exam Committee and has helped author the American Urological Association (AUA)/SUFU Guidelines in Overactive Bladder and Stress Urinary Incontinence for the AUA and SUFU. He is currently the Vice President of SUFU (Society of Urodynamics, Female Pelvic Medicine and Urogenital Reconstruction) and a member of their Executive council for almost 10 years.

Dr. Vasavada's main clinical interests lie in the area of urinary incontinence, pelvic organ prolapse and complex reconstruction of the lower urinary tract and management of complications of vaginal and lower urinary tract surgery. His current research interests are in the field of refractory bladder overactivity and neuromodulation and care pathways for optimizing care in patients undergoing incontinence and prolapse surgery. Dr. Vasavada serves with the Section of Urogynecology on the NIH-Pelvic Floor Disorders Network.

Presentation(s):