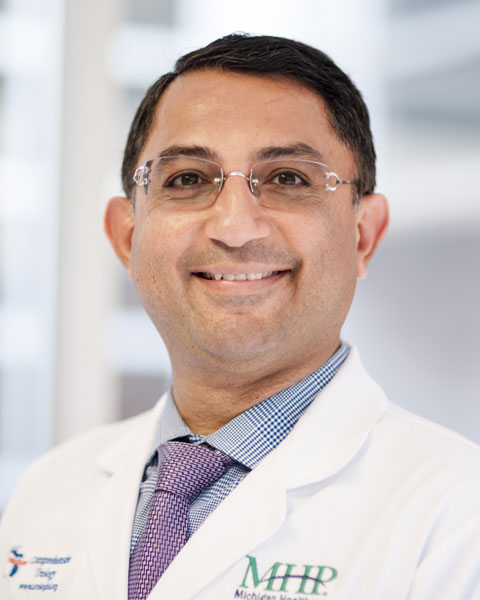 Sanjeev A. Kaul
Oakland University and William Beaumont Hospital
Sanjeev Kaul MD,MCh (Urology) is an Associate Professor of Urology at Oakland University & William Beaumont Hospital, Royal Oak, MI. He completed his medical school at Seth G S medical College and KEM Hospital in Mumbai, India graduating with honors and completed a Urology residency and Robotic Uro Oncology fellowship at Vattikuti Urology Institute, Henry Ford Hospital in Detroit, MI.

Dr Kaul's special interests are utilization of genomics in urologic malignancies - specifically to improve active surveillance utilization in low risk prostate cancer and using germ line mutations to improve screening and early detection of prostate cancer in high risk families.

He has been an invited speaker at several conferences and grand rounds including LUGPA annual meeting, Mayo Clinic Symposium, Cornell University, SUNY downstate and University of Arkansas. He has published over 100 papers and videos at national and international conferences, winning numerous awards.

Dr Kaul's other passion is complex robotic surgery for urologic malignancy - preserving erections and minimizing incontinence after prostate cancer surgery (utilizing fluorescence imaging, nerve stimulation & nerve growth agents); and preserving kidney function for complex hilar tumors by ice cooling during robotic partial nephrectomies.

He has been invited to train urologists in England, Malaysia, India & Italy and he mentors' high school & medical students and teaches robotic surgery to urology residents at William Beaumont Hospital and Michigan State University.
Presentation(s):