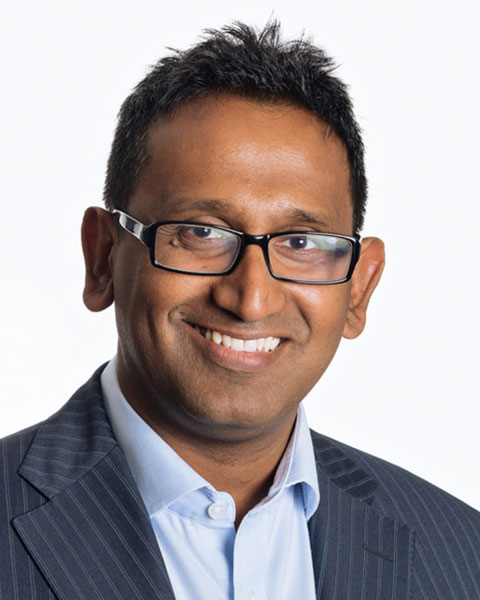 Prasanna Sooriakumaran
University College London Hospital
Mr Prasanna Sooriakumaran (PS) MD PhD FRCSUrol FEBU, @PSUrol, is Consultant Urological Surgeon at University College London Hospital (UCLH), Honorary Senior Clinical Researcher at the University of Oxford, Honorary Senior Lecturer at University College London, and Director at Santis Clinic, www.santishealth.org.

PS completed a PhD in prostate cancer and a urology residency in London. He was then supported by awards from The Endourological Society, The European Urology Scholarship Program, and Intuitive Surgical Inc. to undergo fellowship training in robotic surgery under Dr Ash Tewari at Cornell and Dr Peter Wiklund at The Karolinska. In June 2013, PS was appointed as an academic attending at Oxford, and in January 2017, PS moved his clinical practice to UCLH, to become one of the UK's highest volume robotic prostatectomists. His research interest is in early, lethal prostate cancer and PS is Chief Investigator on the UK trial examining surgery in oligo-metastatic prostate cancer, TRoMbone. PS is also Principal Investigator for the RAFT study, examining outcomes of robotic prostatectomy after focal therapy, and is currently designing a multi-center trial examining the role of pelvic lymphadenectomy in high-risk prostate cancer.

PS is the urology representative on the UK National Cancer Research Institute Clinical Studies Group in Advanced Prostate Cancer, and the UK representative on the European Association of Urology (EAU) Young Academic Urologists working group in prostate cancer and the EUA Robotic Urology Section scientific working party. He has won over 30 awards and prizes for his research and is currently a Prostate Cancer Foundation Young Investigator and The Urology Foundation Research Scholar Medal Winner. PS has published over 150 peer-reviewed manuscripts in prostate cancer, mostly focusing on outcomes after robotic surgery, comparative effectiveness of different treatment modalities, and the role of surgery in high risk and advanced disease.
Presentation(s):