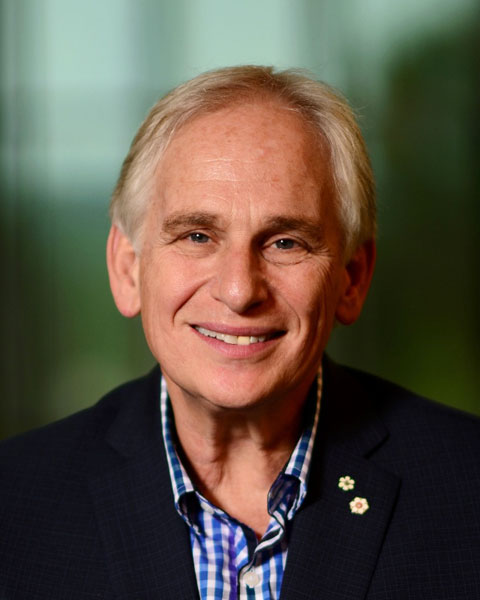 Larry Goldenberg
University of British Columbia
Dr Goldenberg received his MD from the University of Toronto in 1978, after which he completed a urology residency and a Fellowship in Cancer Endocrinology at the University of British Columbia. He has contributed academically in the fields of benign and malignant prostate disease, including patient education and informed medical decision. He co-founded the Canadian Uro-Oncology Group and has authored 227 peer reviewed papers. In 1991 he wrote the first layman's prostate cancer book entitled Prostate Cancer ­ All You Need to Know to Take an Active Part in Your Treatment, which is in its 4thedition, a Canadian bestseller and an important resource for newly diagnosed men and their families.

He founded the renowned Vancouver Prostate Centre (VPC), the Canadian Men's Health Foundation and the VPC Supportive Care program. Over the course of his career he has raised over $150 million dollars to support these and other hospital programs.

He has served as president of the Canadian Urologic Association (CUA), the Western Section of the American Urologic Association (AUA), the NW Urological Society, and the Canadian Academy of Urologic Surgeons.

He has been appointed a member of the Canadian Academy of Health Sciences and is an Honorary Member of the AUA. He has been honored with an AUA Distinguished Service Award, a Queen's Diamond Jubilee Medal, the BCMA's 2015 Silver Medal of Distinction in clinical care, a lifetime achievement award from the BC Urologic Society, the 2016 CUA Award for lifetime achievement, the 2016 Societe Internationale d'Urologie Distinguished Career Award and the prestigious 2017 AUA Hugh Hampton Young Award.

Dr. Goldenberg has been recognized for his contributions by being invested in the Order of British Columbia, and Canada's highest honor of merit: the Order of Canada.

Presentation(s):