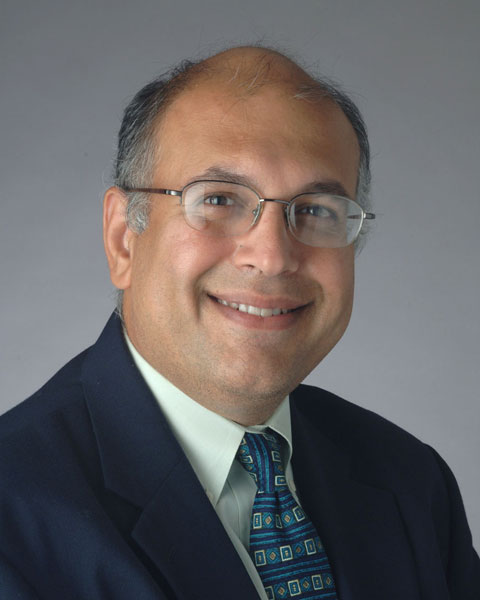 Ajay K. Nangia
University of Kansas Health System
Dr. Ajay K. Nangia is Professor and Vice-Chair of Urology at the University of Kansas Medical Center. Dr. Nangia received his medical degree from St. Thomas and Guy's Hospital Medical School in London, U.K. He completed two years of research at Yale University prior to residency. He completed his Urology residency at the University of Pittsburgh Medical Center and a Male Infertility and Microsurgery fellowship at the Cleveland Clinic Foundation in Cleveland, Ohio.

Dr. Nangia was in the 2010 Leadership Class for the American Urological Association; former President of the Society of Male Reproduction of the American Society of Reproductive Medicine. He is past Chair of the Ethics Committee of the American Society of Andrology, and Past President of the Society for the Study of Male Reproduction (a branch of the American Urological Association), to name a few. He is also a liaison with the CDC (Center for Disease Control) for male reproduction. He has written numerous peer-reviewed journal articles in the field of urology, including male infertility, vasectomy reversal microsurgery, vasectomy, and a member of the Best Practice Statement for Male Infertility and also Azoospermia by the American Urological Association (AUA). He also serves on the AUA Health Policy Council and chair of the Men's Health section of the Urology Care Foundation. He is sub-section editor of the AUA News. He is the Clinical Director of Andrology at the University of Kansas Medical Center and past President of the Kansas Urological Society.

He is Co-Principal Investigator on cutting edge research and development of a reversible male contraceptive through the Male Contraceptive Trials Network. He is also involved with ongoing research in the development of a non-hormonal reversible male contraception that is very promising and may go into clinical trials in the next few years.


Presentation(s):