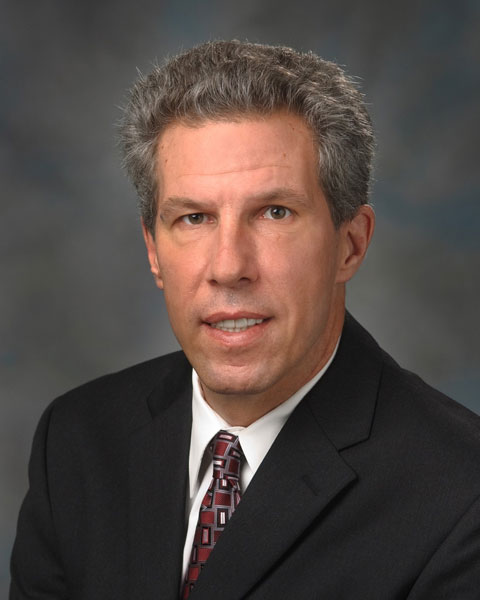 Christopher G. Wood
The University of Texas MD Anderson Cancer Center
Dr. Christopher G. Wood is Professor and Vice Chairman in the Department of Urology at
The University of Texas MD Anderson Cancer Center. He is board certified through the
American Board of Urology and is a Fellow of the American College of Surgeons. Dr.
Christopher Wood is also Chairman of the Board of Directors, Medical Advisory Board,
and Steering Committee for the Kidney Cancer Association. His major clinical focus is
in the treatment of localized, locally advanced, and metastatic renal cell carcinoma. He
has active clinical research protocols that focus on the development of minimally invasive
techniques for patients with clinically localized disease, the development of effective
adjuvant therapy for patients with locally advanced disease at high risk for relapse, and
the integration of surgery with systemic therapy in the metastatic setting. Dr. Wood has an
active funded research program that is focused on translational research with an emphasis
on developing potential therapeutic targets that will hopefully result in identifying the next
generation of therapies that will be useful in not only the treatment of kidney cancer, but
across the cancer spectrum. His laboratory is developing blood and urine markers that
hallmark the presence or recurrence of cancer. Other projects that are ongoing in the lab
include the examination of various tumor suppressor genes that are important in the
biology of kidney cancer, and the development of relevant models of human kidney cancer
that are useful for experimentation in the laboratory.
Presentation(s):