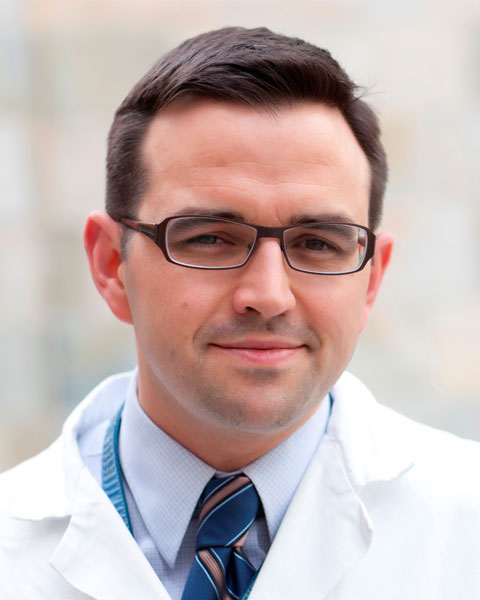 Matthew E. Nielsen
UNC Lineberger Comprehensive Cancer Center
Matthew Nielsen, MD, MS, FACS is Director of Urologic Oncology at the UNC Lineberger Comprehensive Cancer Center. He received his medical degree from The Johns Hopkins University School of Medicine and completed his residency at the Brady Urological Institute of The Johns Hopkins Hospital. After residency, Dr. Nielsen served on the faculty at Johns Hopkins prior to joining the UNC Urology faculty in 2009. In addition to his position as Associate Professor in the Department of Urology, Dr. Nielsen also holds appointments as Adjunct Assistant Professor in the Departments of Epidemiology and Health Policy & Management at the UNC Gillings School of Global Public Health and as a Clinical Investigator at the Kaiser Permanente Center for Health Research since 2014.
Dr. Nielsen's clinical practice is focused in urologic oncology—in particular the treatment of bladder, prostate and kidney cancer. He is co-Director of the integrated Multidisciplinary Genitourinary Oncology Program at the Lineberger Comprehensive Cancer Center.
Dr. Nielsen's research in medical decision making, cancer care quality and implementation science has been continuously funded by the National Institutes of Health, the Agency for Healthcare Research and Quality and The American Cancer Society, and nationally recognized by the Urology Care Foundation / Astellas Rising Stars in Urology Research Award.
Alongside his clinical, research and teaching activities, Dr. Nielsen is actively engaged in quality improvement and patient safety efforts in his capacity as Physician Service Leader for the Department of Urology and through various leadership roles in the UNC Health Care System, where he received the Physician Friend of Nursing Award in 2017. He has also contributed in leadership roles to multiple national organizations, serving on the AUA QI/Patient Safety Committee, the Physician Consortium for Performance Improvement (PCPI), and as a consultant for the American College of Physicians' High Value Care Task Force.

Presentation(s):