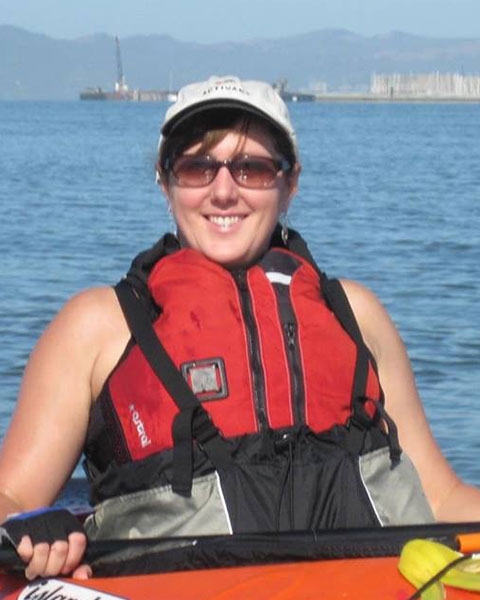 Laurie Brenner
Finance & Acquisition Services Coach
Union Sanitary District
Biography:
Laurie has a Master's degree in Business Administration (2004) and holds Wastewater (Grade V), Water Treatment and Distribution Operator certifications with the State Water Resources Control Board, a certificate in Continuous Quality Improvement from UC Berkeley, and is both a Certified Quality Auditor (CQA) and Certified Hazard Analysis and Critical Control Point Auditor (CHA) with the American Society for Quality. Laurie also obtained a Certificate in Public Performance Measurement from Rutgers University (2014). Laurie is currently employed as the Finance and Acquisition Services Coach at the Union Sanitary District, but started with the District as a Wastewater Operator and also served as the Organizational Performance Program Manager before taking on her current role in finance.

Laurie is the current Vice-Chair (again) , and past Chair for the San Francisco Bay Section of the California Water Environment Association's Professional Development Committee (PDC), actively participating in developing, hosting and facilitating educational seminars and activities for local industry professionals. Additionally, Laurie teaches wastewater treatment classes for operator prospects in the local regional occupational program (ROP) at the Castro Valley Adult & Career Education Center, including hosting mock interviewing intended to provide aspiring operators with the skills and knowledge necessary to obtain industry jobs.

Laurie loves to hike and kayak in the San Francisco Bay Area.


Presentation(s):