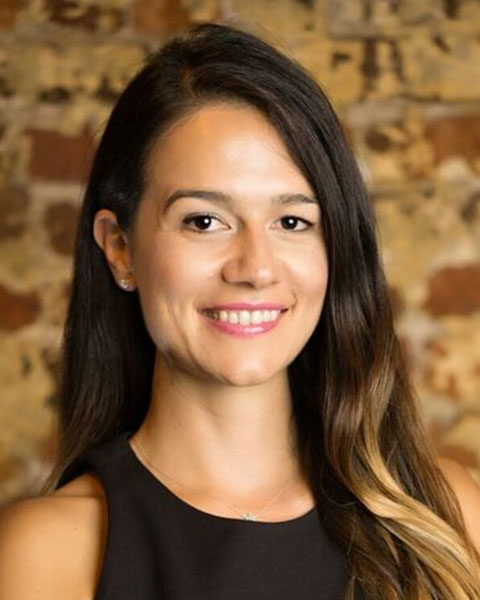 Ceren Yarar-Fisher
Assistant Professor
University of Alabama at Birmingham
Dr. Yarar-Fisher received her B.S. degree in Physical Therapy and Rehabilitation from Baskent University in Turkey and her PhD in Neuromechanics at Auburn University. As a doctoral fellow at Neuromechanics Research Laboratory, she carried out research projects investigating effects of various exercise, rehabilitation and massage interventions on sensorimotor and cardiovascular systems in individuals with and without spinal cord injury (SCI). Her dissertation project focused on the effects of whole body vibration on central and peripheral hemodynamics in individuals with chronic spinal cord injury.

Following her PhD, she joined the UAB Nutrition and Obesity Research Center in the Department of Cell, Developmental, and Integrative Biology as an NIH-funded postdoctoral fellow. She worked under the primary mentorship of Dr. Marcas Bamman in the Core Muscle Research Laboratory. Her research focused on skeletal muscle metabolic adaptations to long-term SCI and acute and chronic bouts of neuromuscular electrical stimulation, the relationship between body mass index (BMI) and adiposity in women with SCI, and the effects of high-intensity exercise and high-protein diet on muscle and whole-body metabolism in individuals with chronic spinal cord injury.

Dr. Yarar-Fisher joined the Department of Physical Medicine and Rehabilitation in October, 2015 as an NIH-funded KL2 Scholar in Clinical and Translational Science. Her translational research program focuses on understanding the pathophysiology of traumatic SCI in the acute and chronic stages, with the purpose of developing novel nutritional, rehabilitation, and neuromuscular electrical stimulation strategies to improve neurorecovery and metabolism in this population.Her long-term research goals are to improve lives of those with SCI through interdisciplinary rehabilitation research and empower patients with SCI and their healthcare providers to make decisions about acute and chronic care that are meaningful to patients and reflect evidence-based guidelines for this unique population.

Her notable awards include NIDDR Mary Switzer Research Fellowship (post-doctoral award), NIH KL2 Scholar Award in Clinical and Translational Science (Mentored Career Development Award), and NIH NICHD K01 Mentored Research Scientist Development Award. She served two years as Treasurer and currently serves as Chair-Elect in American Congress of Rehabilitation Medicine (ACRM) SCI-Special Interest Group, and is a member of ACRM, Academy of Spinal Cord Injury Professionals, American College of Sports Medicine and American Physiological Society.
Presentation(s):